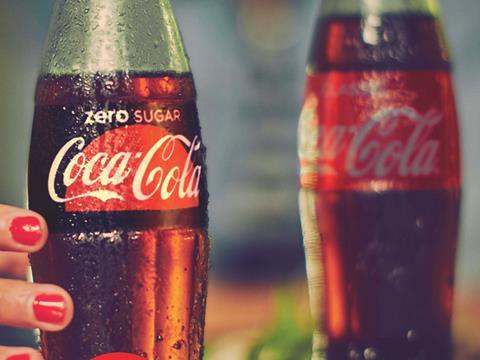 Soft drinks giant Coca-Cola (KO) has reported 5% growth of organic sales in the three months to the end of the June, though headline revenues fell 8% due to the refranchising of its bottling operations.
Organic growth was driven by driven primarily by concentrate sales growth of more than 2% in the period, while it was also boosted by price/mix growth of more than 2%.
Unit case volume grew 2% driven by the Coca-Cola brand, including continued double-digit growth for Coca-Cola Zero Sugar, and also reflects the continued strong performance of Fuze Tea.
However, net revenues declined 8% to $8.9 billion, impacted by a 15% headwind from the refranchising of its previously company-owned bottling operations, most notably its North American bottling territories.
Organic sales were up 7% in Europe, Middle East & Africa, with volumes up 2% in the period.
Latin America and Asia Pacific grew organic revenues by 11% and 6% respectively, while North American organic sales were down 1% despite volume growth of 1%.
Operating margin grew more than 950 basis points in the period, while earnings per share from continuing operations Grew 68% to $0.53.
Comparably earnings per share from continuing operations grew 3% to $0.61, despite being impacted by a 2% currency headwind.
CEO James Quincey commented: "We're encouraged with our performance year-to-date as we continue our evolution as a consumer-centric, total beverage company. We have the right strategies in place and remain focused on achieving our full year guidance."
During the period, the company expanded its footprint within the fast-growing, plant-based nourishment category with the launch of AdeZ in Europe by leveraging the brand edge of AdeS, a plant-based beverage originating in Latin America.
It also continued to execute on its strategy of delivering great-tasting sparkling beverages with less sugar. During the quarter, the company debuted Coca-Cola Stevia No Sugar in New Zealand and expanded its Diet Coke brand re-stage into Great Britain, including the introduction of new flavours.