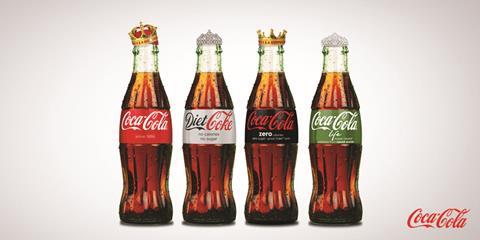 Coca-Cola (KO) has increased profits thanks to rising prices in the US and Latin America as the drinks giant battles against the rising value of the dollar.
Income at the beverage manufacturer jumped 19% to $3.11bn (£2bn) in the second quarter to 3 July, with earnings per share above expectations at $0.71.
Net revenues for the period fell 3% to $12.16bn (£7.78bn) – with organic growth up 4% – as Coke's markets overseas, which make up for about 40% of its business, were hit by the strong US dollar. It added worldwide case volumes jumped in the quarter by 2%.
"Our second quarter results were in line with our expectations and mark continued progress toward restoring momentum in our global business," said Muhtar Kent, chairman and CEO.
However, fluctuation in foreign exchange rates resulted in an 11% headwind on comparable operating income. Coke warned the effect over the year would lead to a 6% impact on revenues.
Global sparkling beverage volume growth in the quarter was led by a 6% rise in Coca-Cola Zero, compared to just 1% for regular Coke, and 3% growth in Sprite and 2% for Fanta. This was partially offset by a 7% decline in Diet Coke.
Organic revenue growth in the quarter in Europe of 3% was driven by "strong growth" in the expanding still beverage portfolio and a 1% hike in prices, despite the deflationary environment, Coke said.
Coca-Cola reported its first rise in sales in nine quarters in the first three months of the new financial year thanks to a strong performance in the home market. But the rising value of the dollar and health-conscious consumers turning away from fizzy drinks has seen the world's biggest drink maker struggling for growth.
Revenues for the half year so far are 1% down on the same period 12 months ago at $22.87bn, with net income up 11% to $4.68bn.