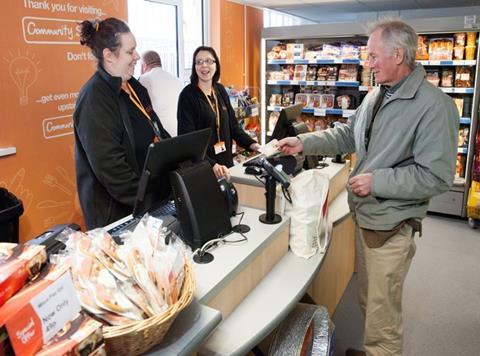 Food surplus distributor Company Shop posted a significant rise in sales and profits last year as it eyes further expansion across the country.

Turnover in the year to 30 September 2017 rose 8% to a new annual high of £34m, while pre-tax profits were up 10.1% to £1.8m.

Founded in 1985, Company Shop currently handles more than 50 million products per year across five superstores as well as satellite stores on manufacturing sites and a number of e-tail click & collect sites.

The commercial redistributor provides members with access to surplus food at discounted prices at up to 70%. During the year it also donated £395k of services to its social enterprise arm Community Shop, a rise of almost 25% year on year.
The accounts state that redistribution still accounts for only a small percentage of the estimated 270,000 tonnes of edible food waste in the UK each year "so the potential for growth remains significant".
Company Shop said it had "ambitious plans for future expansion" and opened a new flagship 10,000 sq ft store in St Helens in January 2018.
It opened two new Community Shop stores in the period and has also drawn up plans to open five more outlets in the north west over the next two to three years.

MD Jane Marren said: "More partners are working with us than ever before and benefiting from both a commercial and social return on their surplus, which may otherwise have simply gone to waste."

"Our profit with purpose model provides real economic, social and environmental value and we'll continue to champion what we do across the industry to benefit more companies, more individuals and more communities."
Recently the company has built a professional advisory team as it "shifts to an even more ambitious growth agenda" and appointed industry veteran David Salkeld to its board, while Shore Capital analyst Clive Black has joined the board of Community Shop.
"Crucially our social enterprise, Community Shop, continues to thrive too. This means we're helping more low-income households to access our great value food offer, while also providing life-changing services that build strong individuals and confident communities."