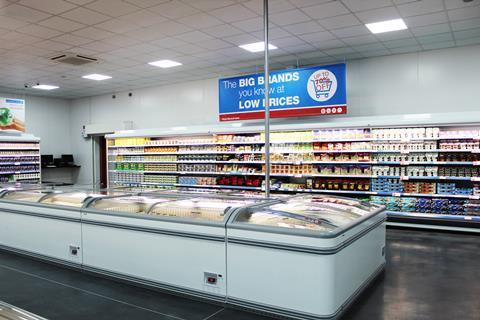 The opening of a new flagship store in St Helens helped food surplus retailer Company Shop post a double-digit increase in profits
Pre-tax profits rose 23% to £2.3m in the year ended 30 September 2018, and turnover rose 11% to reach £37.9m, reflecting "underlying growth" and contribution from two new stores – St Helens, Merseyside, and Washington, Tyne & Wear.
The 10,000 sq ft St Helens store alone has redistributed than 5.5 million surplus food and household items in its first year, according to the retailer.
"Our 2017/2018 figures reflect a strong year," said FD John Kitson, "enabling us to serve more members, redistribute more surplus, and return £16.5m to our industry partners for their stock in the 2018 calendar year alone."
A new 'chill to freeze' initiative – where chilled products are frozen and then redistributed – also contributed to growth after "wide support" from retail partners.
The retailer, founded in 1985, plans further expansion to its store estate this year, with two new sites scheduled to open later this summer and in the early autumn.
"Looking forward we are committed to delivering on our ambitious growth plans," the accounts stated. "All of these plans will be consistent with our vision of driving sustainable financial, social and environmental benefits for our industries, communities and planet."
The for-profit business buys and sells surplus stock from retailers and manufacturers, which would have otherwise gone to waste, passing on discounts to its members.
It now looks to further expand its retail offer with the inclusion of a "broader range" of food and household products.
During the year, the company continued to support its social enterprise arm, Community Shop, donating £467k, a rise of almost 20% on the year before. Community Shop sets up food stores stocked from surplus in deprived areas selling at heavily discounted rates.
Through its estate of six stores, Company Shop handled over 70 million units of surplus food in 2018, with savings of £45m for its members helping "hard-working families to stretch their budgets further".
However, the business noted that at least a further 205k tonnes of waste could be redistributed, as it aims to grow the number of products handled from "securing harder-to-reach stock from higher up the supply