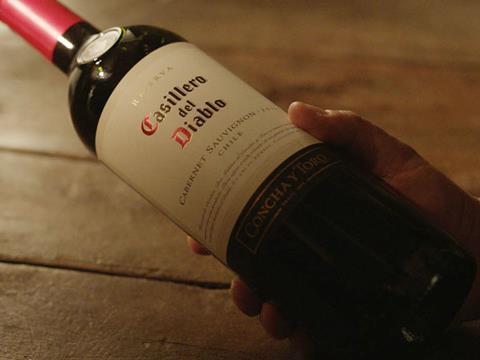 Concha y Toro UK has blamed the weak pound and higher wine costs from South America for a dip in profit.

Results filed last week for the year ending 31 December 2016 show operating profits fell £306k to £3.2m, with revenues down £723k to £128.4m.

It was affected by the "significant" fall in the value of sterling after the Brexit vote, said Concha y Toro UK general manager Simon Doyle. "This was in addition to higher wine costs from both Chile and Argentina."

Turnover fell as the company "stepped away from low-margin sales and activities and implemented clear supply and invoice disciplines via the cash & carry wholesale sector, proactively supporting the Alcohol Wholesaler Registration Scheme", he added. Results show cost of sales at the supplier rose by £2.8m over 2016.

However, Concha was continuing to invest in its "value-adding" portfolio and recruiting new customers, he stressed. Indeed, while turnover and operating profits had fallen, volumes increased by 1.6% to 6.85 million nine-litre cases.

It was "a very solid set of results given the difficult post-referendum trading environment, confirming the strength of the company brands and the success of its commercial strategy", said director Osvaldo Solar.

Casillero Del Diablo - currently the UK's sixth largest wine brand (not counting own-label wines, which command the largest market share) - upped its sales by £175k over the past year, bringing its total value to £121.2m [IRI 52 w/e 22 July 2017].