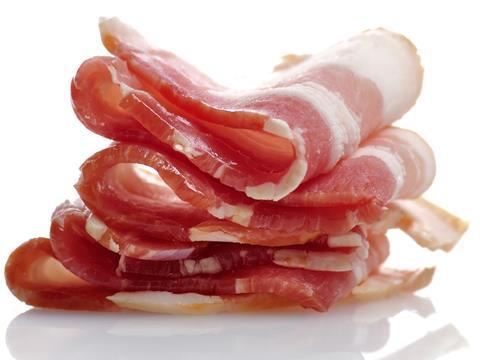 Meat supplier Cranswick (CWK) has registered a robust start to its new financial year with sales in the first quarter up 8% on the same period 12 months ago.
The figures were buoyed by benefits from its acquisition last year of chicken processor Benson Park, with underlying revenues up 4%.
The growth came as Cranswick saw new volume in fresh pork, along with selling price deflation. Volumes were up 7% in the three months to 30 June, indicating around 3% deflation running through the business. It reflected lower pig prices quarter on quarter, which Cranswick passed back to customers.
The supplier said the "strong volume growth" was across most of its product categories. Highlights included double-digit growth in bacon, continental foods and sandwiches.
Investec analyst Nicola Mallard added the stronger start to the year was influenced by the return of a fresh pork contract which started in the third quarter of last year. It is expected to continue to have a "helpful influence" on volumes in Q2, she said.
Net debt at Cranswick stood at £12m at the end of the quarter, £21m lower than at the same point last year and compared with £17m at 31 March.
"With experienced management at all levels of the group, a strong range of products, a well-invested asset base and a robust financial position, the board remains confident in both the prospects for the current financial year and the continued long-term success and development of the business," the group said in the trading update.
House broker Shore Capital left its full-year forecasts unchanged, but added that encouraging momentum and a weak quarter two comparative to come meant predicted pre-tax profits of £61.1m and earnings per share of 98.9p were "well underpinned".
"We note the challenging trading environment and potential scope for the UK supermarket segment in particular to see further competitive intensity," analyst Darren Shirley said.