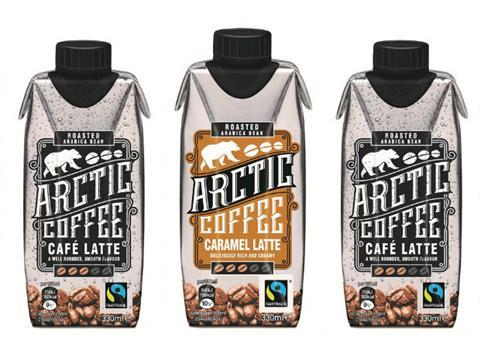 Crediton Dairy saw sales increase by 9.7% to £68.5m during the year ending 31 December 2017, driven by a combination of inflation in the bulk cream market and growth in its added value range, it said.

However, the dairy company's pre-tax profits slid £1m to £6m as it focused on expansion of its iced coffee ranges, securing own-label supply deals with the Co-op and Asda following the successful launch of its Arctic Iced Coffee brand the previous year.

Its extended-life dairy drinks saw a year of value growth, gaining further listings in the mults and c-store retailers for its Arctic brand, in addition to strong sales of own-label flavoured milks, said Crediton.

"As a result of the significant investment we have made in recent years and our continued focus on new product development and improvements in quality, service and efficiency, I believe Crediton Dairy is in a good position to be able to pay a competitive milk price to our farmer suppliers," said Crediton MD Tim Smiddy.

"We will invest further in processing, product innovation and marketing and continue to trade profitably and grow in 2018."

Crediton scaled back its volumes of long life milk produced in 2017 to align with the shrinking market.

The Devon dairy had 68 farmer suppliers at the end of the year with the ability to make Crediton self-sufficient in raw milk, producing in excess of 100 million litres per year. This meant it was able to end its supply agreement with Arla in March 2017.

It also implemented a fixed milk price scheme from October, giving its farmers the option to guarantee a 28ppl price for up to 30% of their base milk volume for two years.