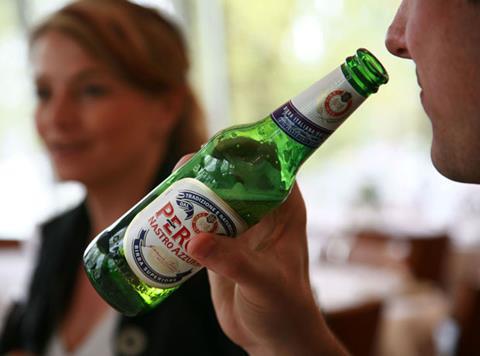 SABMiller's group net producer revenue (NPR) grew 4% in the financial year from April 2014 to March 2015, the company announced in a trading update today.
However, depreciation in some key currencies against the US dollar resulted in the group's reported results showing a 2% fall in NPR for the year, and 5% for the final quarter.
SABMiller's performance continued to be driven by growth in Africa and Latin America, which were up 12% and 9% respectively in Q4, contributing to annual growth of 9% and 7% respectively. Africa's performance was the result of a rise in the volume of beverage volumes sold of 9% in Q4 and 5% over the year.
Group NPR for Europe, meanwhile, grew 2% over the year, although there was no growth in the final quarter. The UK was among SABMiller's best-performing markets, with a 4% rise in group NPR as a result of the continued strong performance of Peroni Nastro Azzurro.
"Our topline performance was strong in the final quarter, driven by double digit revenue growth in Africa and sustained growth in Latin America," said SABMiller chief executive Alan Clark. "Asia Pacific also returned to growth during the last three months of the year as lager volumes in China returned to growth. In the final quarter our revenues grew by 6%, repeating the strength of the first quarter, while full year revenue growth of 4% was driven by revenue per hectolitre growth in all regions."