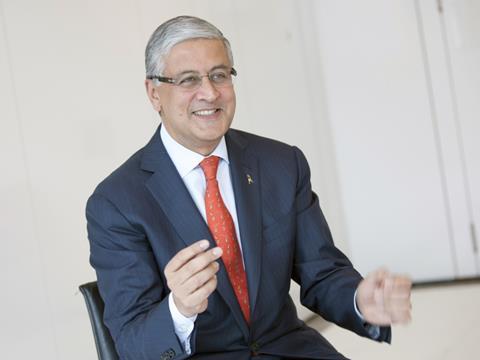 Diageo has delivered a slightly better than expected 1.8% uplift in organic net sales growth on 1% organic volume growth in the half year to the end of December.
Organic operating profit growth at the company whose brands include Johnnie Walker, Smirnoff, Captain Morgan and Guinness, came in at 2.4%.
But adverse currency exchange and the impact of the disposal of non-core assets reduced net sales by £400m to £5.6bn and operating profit, before £107m of exceptionals, by £155m to £1.7bn.
Pre-tax profit climbed 12.5% from £1.6bn to £1.8bn at the company which completed the sale of the majority of its wine interests in the US and its UK-based Percy Fox businesses to Treasury Wine Estates on 1 January.
The company reduced marketing spend by 8% year on year from £896m to £822m.
Ivan Menezes, chief executive, said Diageo had become "a stronger, more competitive" business that had delivered volume growth, a stronger top line, improved the performance of its key brands, driven cost productivity and continued to generate strong cash flow.
"While trading conditions remain challenging in some markets, Diageo's brands, capabilities in marketing and innovation and our route to consumer have proved resilient."
Menezes expressed confidence that Diageo could deliver "improved, sustained performance".
The group expected volume growth to drive "stronger top-line performance" for the full year with slightly improved margin and the continuation of strong cash conversion.
"This will set us up to deliver better momentum in F17, with productivity gains supporting margin expansion and investment in growth," Menezes said.
He added that the board remained confident of achieving its objective of mid-single digit top-line growth and 100bps of organic operating margin improvement in the three years to the end of its 2019 financial year.
The shares were off 13.5p, or 0.72% in mid-morning trading at 1,853.5p.