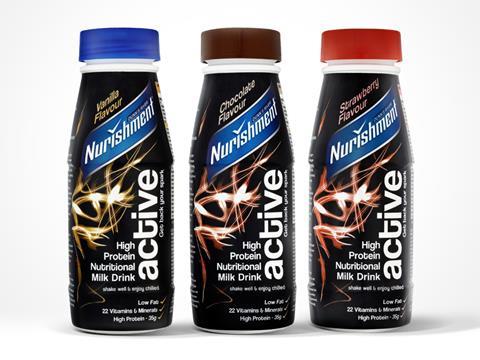 Caribbean foods supplier Enco Products suffered a drop in sales and profits last year as Nurishment milkshake sales stalled.

Newly filed accounts for the Grace Foods UK-owned supplier show Enco's 2017 sales dropped by 2.7% to £48.5m while pre-tax profits fell 58.7% to £944k from £2.3m in 2016. Previously filed annual accounts of ultimate owner Caribbean conglomerate GraceKennedy said UK food sales had been hit by lower sales of Nurishment branded nutritionally enriched milk drink last year.

The drink has received additional marketing and promotional support in 2018, but the sales slide continued in the first quarter.

Enco boasts four of the UK's top five Caribbean brands, including Nurishment, Encona, Dunns River and the global Grace brand.

A UK sales fall of 5.8% last year was mitigated by rising Enco sales in the rest of Europe, which jumped 27% to over £6m.

Immediate parent group Grace Foods UK, which also includes Chadha Oriental Foods and Funnybones Foodservice, posted a £1.8m pre-tax loss following a £2.4m profit in 2016, largely due to a £3.1m writedown of group company GraceKennedy Ghana.