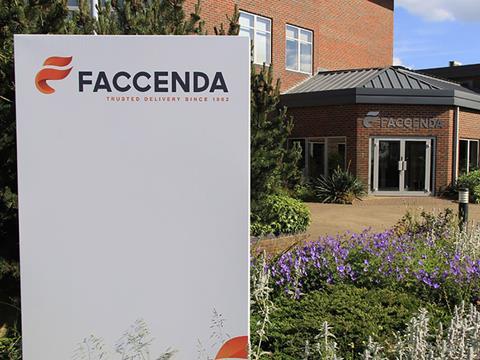 Faccenda Foods has hailed a continuation of its recent "rapid growth", even as deflationary pressures meant operating profits fell 6% last year.
Sales for the poultry processor increased by 2% to £532m in the 12 months to 2 May 2015, newly filed accounts show. However, a "tough trading environment", with fierce competition in the UK retail sector, contributed to a drop in Faccenda's operating profit from £12.5m to £11.7m.
Despite the fall in profit, Faccenda MD Andy Dawkins described the results as "solid", and said its customers experienced "steady demand" for poultry driven by competitive retail pricing, range development and product innovation.
Faccenda expanded its range and opened a new factory at Telford last year, while completing its acquisition of duck processor Cherry Valley Foods. This all contributed to a "strong set of results", Dawkins added.
He was also "particularly satisfied" with the growth of Faccenda's convenience food business, which had gone "from strength to strength".
While admitting the poultry sector would remain challenging in 2016, Dawkins claimed Faccenda remained well-placed to build on its results. "Our strategy is unchanged: by investing strongly across our supply chain, in agriculture enrichment, facility development and food safety, we will establish ourselves as the first-choice supplier for poultry."
Food safety would remain a "high priority" for the company, Dawkins stressed, adding its campylobacter action plan was already proving successful. "Investment in Sonosteam and other interventions throughout our supply chain have significantly reduced campylobacter levels and we continue to look for ways to continue this momentum."