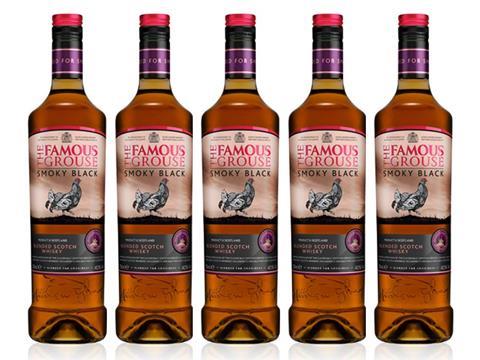 Profits have been hit at Scottish drinks group Edrington in "challenging" market conditions as its The Famous Grouse and Cutty Sark brands suffered double-digit falls in sales, offsetting growth for single malts The Macallan and Highland Park.
The business blamed "fiercely competitive marketplaces", particularly in Asia and in blended Scotch whisky across Europe.
Reported pre-tax profits, before exceptional items, fell 13.2% to £146.4m in the year ended 31 March 2016 as a result of tough trading conditions in the mature markets of the UK and Taiwan and currency headwinds in emerging markets.
Eliminating the effect of a reduction in unbranded sales and currency fluctuations resulted in underlying EBIT growth of 0.9% to £155.9m, with a return to profitable growth for the Brugal rum brand in its core markets of the Dominican Republic and Spain.
Edrington maintained value in the year, with brand revenue per case increasing, but higher advertising and promotional investment levels on a per case basis resulted in case margins falling.
Revenues at the group held firm at £574.6m as its single malt brands The Macallan and Highland Park increased sales by 1% and 3% respectively.
The Macallan achieved growth in both volume and value, despite "a setback" in Taiwan where intense competitive activity dented volume and market share, as the brand performed strongly in China, Russia and the US. Highland Park continued to show "good momentum" across its major markets in Europe, the US and Canada.
CEO Ian Curle said: "A year on from the launch of Edrington's new strategy, we see evidence that we have put the right strategy into effect, and that it is delivering results.
"During this year of transition we have faced challenging economic and trading conditions with strong performances in key markets and shortfalls in others. In combination with the influence of currency, this has adversely affected our results."
He added that recent investment in distribution was showing benefits with the US, global travel retail and South East Asia delivering double-figure growth.