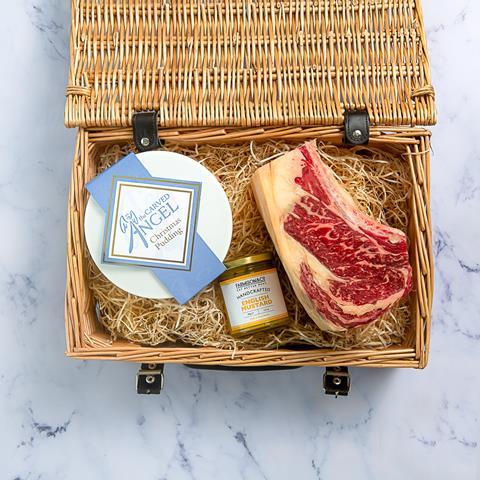 Online butcher Farmison has turned a profit for the first time after winning thousands of new customers for its premium meat delivery service during lockdown.
Revenues at the Yorkshire-headquartered business, which appointed KPMG earlier this month to explore investment options, more than doubled to £12.1m in the nine months to 31 December 2020, compared to £5.4m in the whole of 2019.
The rise was fuelled by rocketing ecommerce sales, which jumped from £3.4m to £10m, as Farmison logged a three-fold increase in new customers.
The business finished the year with an active direct customer base of more than 100,000, with 40% of new customers going on to place a second order.
Gross profit increased from 40.3% to 53.1% as the business made a net profit for the first time since forming in 2011. A breakdown of the full profit figures is not available at Companies House or provided by the business.
Farmison said it was confident the gains would continue in the long-term once the coronavirus restrictions were lifted and life returned to normal, with its research showing only 1.3% of customers would cease using the service after lockdown.
CEO and founder John Pallagi added: "Last year's obstacles caused us to slow down, hibernate and appreciate our families more than ever. Many of us have used that that gift of time, to cook at home and seek food that tastes great and is better for our environment.
"I'd like to thank new and old customers alike for their support in 2020 – every one of them is helping sustain responsible farming that's in balance with the beautiful landscapes of our farmers across Yorkshire, Lancashire and Cumbria."
The Grocer reported earlier this month that Farmison, which has expressed ambitions to become a £100m brand, is expected to attract strong interest from the major supermarkets and meat processing giants as KPMG attempts to sell the business.
Based in Ripon in North Yorkshire, Farmison employs more than 100 staff and works with artisan farmers slow-rearing ancient heritage breeds native to the British Isles.
As well as selling direct online, the brand also supplies high-end retailers such as Fortnum & Mason and Harrods, as well as recipe box company Mindful Chef.