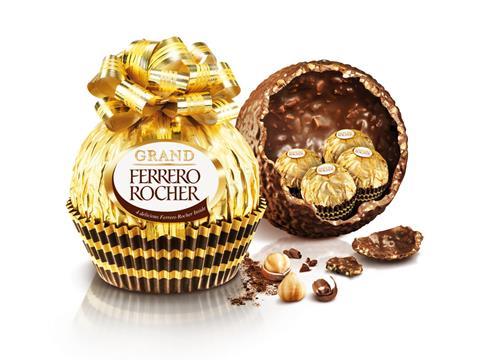 Chocolatier Ferrero has suffered an escalation in UK losses after investing heavily in its quest to grow sales.

In the year to 31 August 2015 UK pre-tax losses ballooned at the Kinder Surprise and Ferrero Rocher manufacturer from £4m to £15.7m despite UK revenues jumping 17.8% to over £300m for the first time, reaching £305.8m.

A spokeswoman for Ferrero said profits across confectionery had been impacted by an increase in raw material costs.

Ferrero UK saw the cost of sales rise 19.9% to £193.8m, meaning its gross profit margin slipped from 37.8% to 36.6%.

"In addition, Ferrero UK's commitment to the UK has seen the company investing heavily in media and in-store support," the spokeswoman said.

Ferrero UK boss Pieraldo Oldano has previously stated the ultimate aim is for Ferrero to become the UK's number one chocolate manufacturer.

To aid these efforts, Ferrero bought UK chocolate maker and retailer Thorntons in August 2015 for £112m.

The new Companies House figures do not reflect any impact from the Thorntons acquisition as the deal falls outside its annual reporting period. In its most recent financial results before delisting, Thorntons reported a 10% fall in first-half pre-tax profit for the six months to 10 January 2015, with revenues 8.2% down year on year to £128.2m.

The spokeswoman said: "Over the coming months, Ferrero will continue to work with the management and employees of Thorntons to grow the business, utilising the strong brands of both Ferrero and Thorntons."

Ferrero UK has almost doubled revenues over the past five years, but losses have escalated as the company has grown in the country. It recorded a £582,000 pre-tax profit in the year to August 2011, but has posted a pre-tax loss in every year since then.

The wider Ferrero Group saw revenues grow by 13.4% to August 31, 2015 with a turnover of €9.5bn in the year to 31 August 2015, with profits before tax down 2% to €889m.