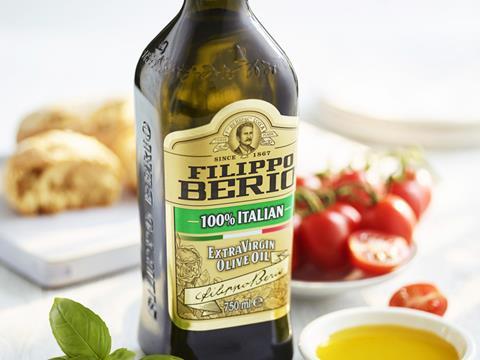 Profits have more than doubled at Filippo Berio in the UK but the business has warned of tough trading conditions as soaring olive oil prices and the weak pound aided a fall in volumes.

Sales nudged up 1% to £41.2m in 2016, with a more than £1m fall in cost of sales to £37.4m - stemming from a rise in cost of goods sold and a reduction in promotion levels - helping pre-tax profits jump from £681,000 to £1.7m, according to new accounts.

Filippo Berio was forced to pass on price increases to its retail customers as rising commodity costs and the weakening of sterling since the EU referendum squeezed the brand.

Higher prices on shelf and a fewer promotions saw volume decline 7% during the year.

"For 2017 we have had to manage further currency and raw material increases, which will deliver a fall in profit and volume this year," MD Walter Zanré said.

Olive oil prices hit £4,883 per metric tonne for Italian extra virgin and £3,435 for Spanish extra virgin on 19 July 2017, up from £2,655 and £2,412 respectively in January 2016 [Mintec].