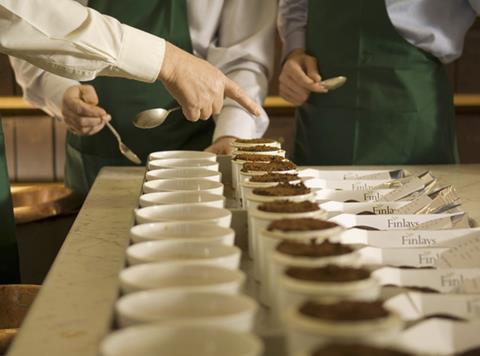 Coffee and tea supplier Finlays saw double-digit profits last year as it gained from the sale of certain non-core assets.
Accounts filed at Companies House for Finlays' parent company James Finlay Ltd showed revenues up 7.8% to $545.1m in 2018.
Operating profits jumped 45% to $40.3m as the company benefited from a $30.5m gain on the sale of non-core property, plants and equipment.
This led to Finlays' profitability before tax rising 25% to $45.5m.
"The business continues to focus on tea, coffee and botanicals with a number of non-core operations sold in the year, including the Sri Lankan Insurance division and a timber treatment business," the company said.
Additionally, "shortly after the year end" a further two businesses – including a packaged delivery one – were sold.
The group was founded in 1750. It supplies tea, coffee and natural ingredients to the global beverage industry, with extensive interests across plantations, extraction, trading, R&D, packing and customer support in Kenya, Sri Lanka, China, Argentina, North America and the UK.
The UK and European markets accounted for 20% of its revenues last year, with the US and Africa at 28% and 34% respectively.