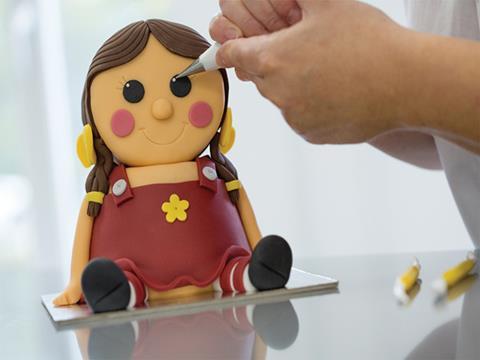 Listed bakery business Finsbury Food Group is back on the acquisition hunt after a period of consolidation that saw first half like-for-like sales edge up 2.5% to £144.8m.
Future acquisitions would typically consolidate its market share in existing product areas or introduce further diversification into other specialist product areas, customers and channels, the cake-maker said.
John Duffy, chief executive told The Grocer, a new five-year revolving banking facility of £45m with the scope for it to be extended to up to £90m would help fund new opportunities as well as invest in the existing business. This replaced an old facility of just over £50m, which was drawing to a close.
"We've looked recently at a foodservice out-of-home eating cake business, which would be building on the scale on our existing small foodservice cake business. We've looked at free from…which we exited a few years ago, selling out our share of a joint venture to Genius.
"We still sell free-from products in Europe…and also sell free-from products in the foodservice channel in the UK but we don't currently manufacture in the UK," said Duffy.
The company will target acquisitions that sit in areas of growth or that products were missing from its portfolio, or a channel or European opportunity that increased its footprint and diversification strategy, he said.
Duffy suggested speciality bread acquisitions to boost its presence in that market might be something the company would look at.
He said the changing retail market, pointing to Tesco's merger with Booker and the continued growth of online and convenience, offered opportunities for suppliers.
"People always tend to see change as risk… but I think if you step back from the immediate concern to change I think there is a certain inevitability about this consolidation following the consumer."
Total group pre-tax profit came in 6.3% higher at £8.4m on group revenue up 0.7% to £157.8m in the six-month period. Group operating profit rose 4.7% to £8.7m. Like-for-like revenues rose 2.5% to £144.8m in the half-year to 30 December.
UK bakery, comprising the supply of cake, bread and morning goods to grocery and foodservice enjoyed a revenue uplift of 1.1% to £140.5m. Operating profit decreased 0.7% to £7.3m. UK bakery operating profit margin decreased to 5.2% because of the commodity price pressure, particularly the spike in butter prices.
The UK bakery figures includes more than £13m of turnover from bakeries closed during the first half of the year. London-based bakery business Grain D'Or closed in early December.
The UK grocery market continued to be challenging with food inflation becoming entrenched, Finsbury stated today.
This was because of increased commodity prices, the adverse impact of US dollar and Euro exchange rates and the annual above-inflation increase in the National Living wage.
The group was working hard to mitigate this through continued operational efficiency, investment in automation and, inevitably, price increases, the company's interim statement said.
Finsbury had implemented a range of initiatives to improve the business including strict cost controls and new working practices but Grain D'Or continued to incur operating losses despite the measures.
It also shut its much smaller Campbells bakery in Twechar, Scotland, last October. A rationalisation program had decreased the volumes considerably at the bakery and the overhead cost of running a small remote bakery was not sustainable in today's competitive market, the company said.
The closures fit with its strategy of focusing investment behind profitable product niches to drive long-term market growth and value within speciality bakery.