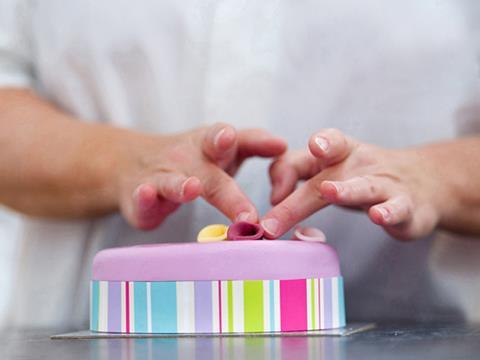 Soaring sales in the first four months of the new financial year has pushed Finsbury Food Group (FIF) shares close to record highs.
The listed cake, bread and morning goods manufacturer said this morning that, following its "transformational" year to 27 June, strong trading had continued into the first four months of 2015-16.
Group sales in the period increased 78.1% to £102m thanks to the £56m acquisition of morning goods specialist Fletchers in October 2014. Finsbury added in the trading update that Fletchers was now fully integrated and "performing strongly", with Johnstone's Just Desserts, bought out of administration in June, also "integrating well".
Revenues were also up 10.1% on an organic basis compared with the first four months of 2014-15. The UK bakery business grew by 8.7% and the overseas division, which the group holds a 50% stake in, registered growth of 19.4%.
"The group continues investing in the business, which includes an increased focus on capital expenditure enabling the directors' to maximise sales, efficiency and productivity opportunities across all businesses," the trading statement said.
"Whilst consumer confidence has improved, the economic and trading outlook remains uncertain and we anticipate that the Fletchers and Johnstone's acquisitions will drive the majority of the group's growth in this financial year. The board believes our larger, more diversified speciality bakery group is a strong multi-channel business, well equipped to deliver growth and improved shareholder value over the coming years."
Shares in Finsbury soared 6.5% to 112p by lunch time – close to record highs of 117p which have not been seen since June 2007. The stock has settled down a bit since and is currently trading 3.3% up at 108.5p.
Back in September, the group announced it had grown revenues 45.8% to £256.2m, with pre-tax profits rising 76% to £11.4m, in what CEO John Duffy called a "transformational" year. The growth was mostly down to the major M&A activity but also came from the success of the themed cakes Finsbury makes based on Disney films, such as Frozen, and other animated characters, such as Minions.
Duffy's received a bumper pay packet worth almost £1m, up 38% year on year, thanks to bonuses for delivering strong profits and for playing a part in the Fletchers deal and the disposal of the free-from business to Genius Foods. CFO Stephen Boyd also enjoyed a 58% boost in total remuneration.