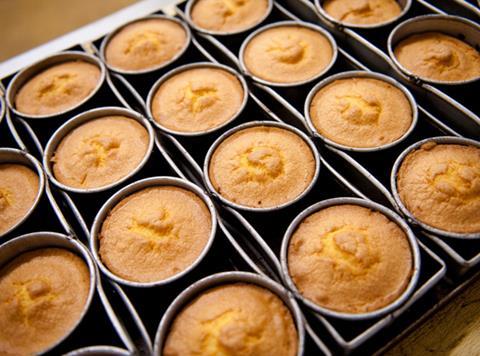 Soaring sales at Finsbury Food Group (FIF) have sent investors flocking to the listed bakery and cake supplier. Its shares have been up more than 6% all day and are close to ending the day 6.3% higher than the opening price at 92.5p.
The company said in a pre-close trading statement for the year ended 27 June that revenues grew 45.8% on 2013-14 to £256.2m, with the lion's share of the hike coming from the acquisition of Fletchers. It also includes organic growth of £10.7m, up 6.1% compared to a year ago, primarily within the cake division.
The Fletchers acquisition, completed at the end of October 2014, contributed £69.3m of additional sales, helping its UK bakery division grow by 52.2%. Its recent Jonstone's Just Desserts acquisition occurred too late in the period to have a material impact.
Finsbury now expects to outperform its current EBITDA and profit forecast thanks to the strong trading performance in the second half.
"Our EBITDA and profit outperformance illustrates that we have the right strategy in place, particularly in the continued challenging market conditions," CEO John Duffy said. "As one of the largest speciality bakery groups in the UK, we believe we are well positioned to continue to deliver against our strategy and are confident that the business, with our latest acquisitions, will drive group growth and shareholder value."
The overseas division – the company's 50% jointly owned European business – also grew by 1% versus the prior year in sterling terms.
Finsbury added: "Consumer markets remain challenging and we anticipate that the Fletchers and Johnstone's acquisitions will drive the Group's growth in the new financial year.
"The group continues to expect capital expenditure in the year ahead to increase as investment within the Finsbury and Fletchers business continues and the directors look to maximize the opportunity within Johnstones."