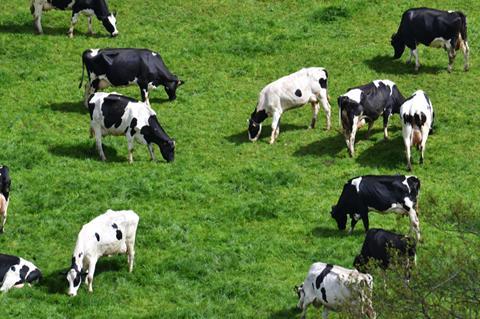 Dairy co-op First Milk has heralded its "firm foundations" following an increase in turnover and a "stable" operating profit.
Turnover at the group climbed 7.8% to £272.3m in the 12 months to 31 March, thanks to volume growth through its existing partnership with Nestlé and a new milk sourcing and supply chain management partnership with Yeo Valley.
It was further boosted through a continuing "long-term" contract to supply Ornua with cheese, which has seen First Milk supply additional cheese volume to the Irish company after it won a contract to supply Sainsbury's hard cheese range.
Operating profit at the British co-op was in line with last year at 2.6% of turnover, equating to £7.2m (up 9%).
The results, which have been published in First Milk's annual report and accounts for 2018/19, mark the second consecutive year of growth for the company.
Chief executive Shelagh Hancock said the co-op would "continue to be agile and adaptable" in the face of volatile market prices, Brexit uncertainty and international trade disputes.
"Undoubtedly, these bring challenges and additional complication to our everyday business and makes it harder to predict, with any certainty, how the future may develop," she added.
"But one thing remains clear – First Milk has built firm foundations and we are well placed to leverage our strong customer relationships, growing reputation in the marketplace, efficient and high-quality processing sites and progressive membership to achieve our objective: delivering dairy prosperity.
"With a strong platform in place, we are committed to maximising the value we return to our members. We remain clear that prosperity comes from building demand, growing capacity and securing supply – in that order."
The news came just two weeks after First Milk announced its intention to 'scale down' operations at its Scottish creameries.