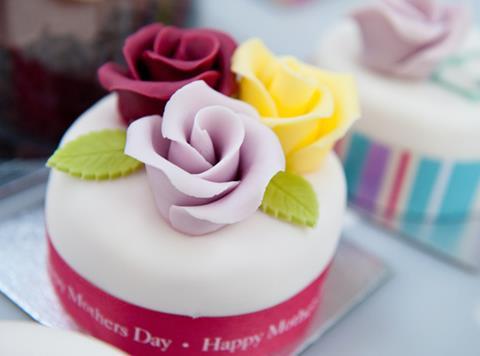 Cake and bakery supplier Finsbury Food Group has reported a 24.1% jump in first half revenues after being boosted by its acquisition of Fletchers Bakery Group.
Revenues were up to £107.6m during the six months to 27 December 2014, including two months of sales contribution from Fletchers. Like-for-like sales were up a healthy 5.6% driven by market share growth in its UK cakes businesses.
Operating profit was up 74% to £4.5m in the period and pre-tax profit almost doubled from £2.1m for the comparable half of 2013 to £4.1m.
Finsbury said the increase in profitability (its operating profit margin was up to 4.2% from 3%) represented "the successful delivery of targeted cost cutting initiatives" and the benefits of "ongoing capex".
CEO John Duffy said: "Over the period we have seen a strategic shift, becoming more diversified in terms of products and customers, as well as evolving into one of the largest speciality bakery groups in the UK.
"We have seen notable growth, both organically and through the Fletchers acquisition, which is integrating well. We look forward to the remainder of the year with confidence and, despite a tough trading environment, we believe the group is in a strong position to deliver on our growth strategy."
Finsbury said it was now one of the UK's largest speciality bakery groups in the UK with annualised revenues of approximately £270m.
The group stated that the £56m Fletchers deal was not necessarily the end of its expansion plans, noting that a key part of its future growth would be "taking part in industry consolidation and appropriate M&A".
Looking forward, the company said: "Whilst the UK grocery market continues to be challenging, the wider economic environment is slowly improving. The broader channel customer and product diversification achieved recently within the group will continue to benefit us given the higher growth opportunity in some of these areas such as foodservice."
Its UK baking division saw like-for-like growth of 6.4% to £96.3m, primarily driven by strong performance in cakes despite a market that has seen overall value decline of 1.4% and volume decline of 3%.
Overseas revenues were just 0.4% up at £11.3m, but operating profit increased by almost 30% to £600k. The overseas business primarily consists for Lightbody Europe, trading mainly in France.