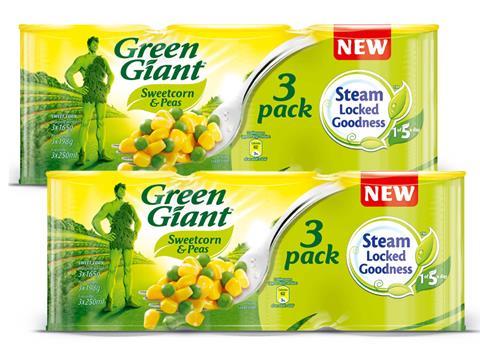 Profits at General Mills leapt 23.6% to $426.6m in its first quarter despite overall revenues slipping slightly as the US food group improved pricing and focused on margin expansion efforts.
Net sales in the quarter ended 30 August fell 1% to $4.21bn, but were up 4% on a constant currency basis, led by "excellent" results in Europe and Canada.
The group went through a restructuring last year – cutting jobs and closing factories – as it sought to find growth and appeal to US consumer demand for healthier, less processed foods. It booked restructuring charges in the quarter of $60m as a result.
"In July, we said our 2016 plans anticipated strong first-quarter growth thanks to our expanded Consumer First initiatives, the benefit of our cost-savings projects, and an easy prior-year comparison," said CEO Ken Powell.
The US retail segment posted 4% net sales growth in the quarter, with increases in the cereal, meals, yogurt and snacks businesses. The international arm achieved 5% net sales growth, thanks to the performance in Europe and Canada, although overseas profits were down 20% to $117m as revenues, including currency headwinds, fell 11% to $1.2bn.
Net sales for the convenience stores and foodservice division increased 1%.
"These results represent a positive first step in delivering our full-year fiscal 2016 growth objectives," Powell added.
General Mills also benefitted in the period from the $820m acquisition of organic-snack producer Annie's. Following the end of the quarter, the group announced the proposed sale of the Green Giant and Le Sueur vegetables businesses to B&G Foods for $765m.
Powell said: "We're pleased with our progress in the first quarter. At the same time, we know there is more work to be done to achieve our 2016 objectives. We remain focused on generating sustainable top line growth by expanding the impact of our 'consumer first' strategy while we continue to increase our efficiency and improve our margins."