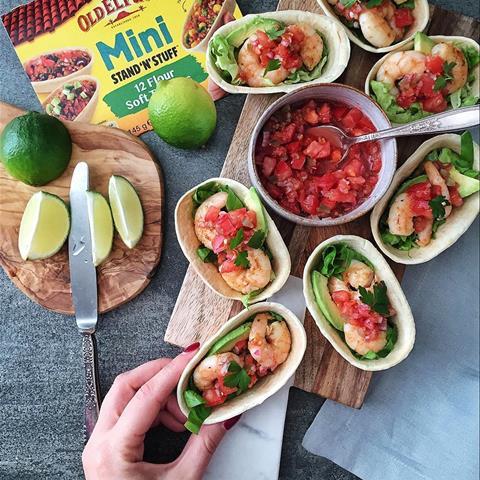 US food group General Mills has continued to benefit from increased in-home consumption despite consumers returning to restaurants as coronavirus lockdown restrictions eased.
Revenues in its first quarter jumped 9% to $4.4bn, with organic net sales growth of 10%. Operating profits soared 29% to $854m as a result of higher sales and fatter margins, which dropped to a 22% increase when taking currency fluctuations into account.
The group also announced a 4% increase in quarterly dividend to $0.51 a share on the back of the strong performance.
"We continued to drive exceptional results this quarter, highlighted by broad-based market share gains amid elevated at-home food demand due to the Covid-19 pandemic," said chairman and CEO Jeff Harmening.
"The fundamentals of our business are strong. We're investing in our brands, executing with speed and agility, and maintaining our focus on the health and safety of our employees and our consumers. And, importantly, we're resuming dividend growth sooner than initially planned.
"I'm more confident than ever that General Mills is poised to emerge from the pandemic a stronger company and in a position to generate consistent, profitable growth and top-tier returns for our shareholders."
Growth was fastest in the North American retail division, which registered a 14% sales increase in the three months to 30 August, with an 8% rise in Europe & Australia, 6% in Asia & Latin America and 6% in the petcare arm. Revenues in the convenience stores and foodservice division offset some of the gains with a 12% decline.
In North America, the group recorded net sales increases of 31% in US meals & baking, 10% in US cereal, 5% in US yoghurt and 3% in Canada. US snacks sales were down 2%.
Organic sales grew 7% in Europe and Australia, with double-digit increases for Old El Paso, Häagen-Dazs and Betty Crocker dessert mixes, which was partially offset by a product recall on Green Giant vegetables.
Growth at General Mills in the first quarter eased slightly from gains made in the final three months of the previous financial year as consumers returned to restaurants, but the company expect demand to remain strong over the next three months.
However, the group did not provide any forecasts for the financial year because of the "highly uncertain" situation.
"In an uncertain environment, our job is to stay focused on what we can control," Harmening said. "We are positioned to compete and win in our categories this year, regardless of the level of demand. And we'll do that while driving efficiency, reducing our debt leverage, and investing for long-term success."