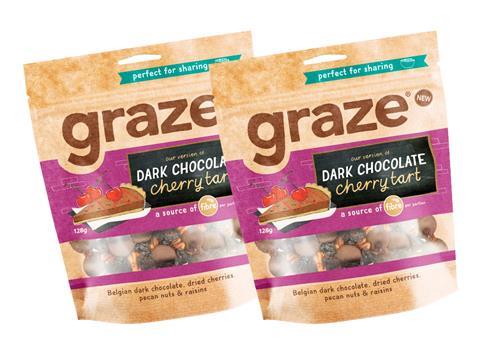 Revenues at Graze rose 8% to £76m last year but profits fell 40% as the snacks business invested heavily to establish a retail presence in the US.
Increased distribution of its range drove growth in the UK in the year ended 28 February 2017, with its nuts, seeds and dried fruit boxes available in more than 11,000 Tesco, Sainsbury's, Waitrose, Asda, Boots and WH Smith stores nationwide since the subscription service launched into retail in 2015.
Graze, owned by private equity giant Carlyle since 2012, expanded into the US retail market in October 2016 - having previously been available online in the country - and is already sold in 20,000 stores across the country, including in Walgreens, 7-Eleven and Whole Foods.
The business said there was "substantial growth potential" in further distribution and in-store penetration into additional aisles, with "considerable development" since the year-end.
However, the "substantial" investment in the US operations, as well as continuing to develop its multichannel model, led to a decline in EBITDA of almost 40% to £4.7m.
"Over the last two years we have successfully extended the Graze business from online-only to truly multichannel in both the UK and the US," CEO Anthony Fletcher said.
"This has been made possible by the agility inherent in the business, the strength of the brand, the product offering and Graze's exceptionally talented workforce, all supported by considerable investment.
"We are seeing the clear benefits of operating a multichannel model – the insight provided by the direct-to-consumer channel is fundamental in enabling us to innovate at speed. This gives us a significant advantage in the healthy snacking market, where the pace of change is rapid.
"It has also proven our ability to localise products for new markets quickly, as has been the case in the US."
Fletcher added that Graze had seen a "rebound" in group profits in the current financial year.
Graze owner Carlyle is reported to have hired corporate advisers to prepare the business for a sale in 2018, with a rumoured price tag of about £300m.