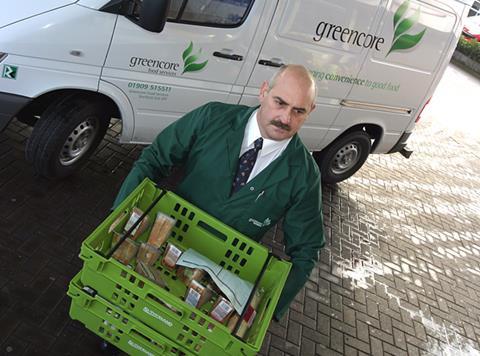 Revenues jumped 3.6% at Greencore Group to £331.9m in the first quarter thanks to continued good growth in the UK food-to-go market and strong double-digit rises in the US.
The convenience foods division at the group registered sales of £320.4m in the 13 weeks to 26 December, 4.9% higher than the prior year in total and up 5.4% on a like-for-like basis.
In the UK, like-for-like revenue was 3.6% higher than in the same period of 2013 despite the challenges affecting the grocery market. Against this backdrop, Greencore said its key chilled markets performed well with continued good growth in food to go and a positive performance for its chilled ready meals.
The group's turnover in the US also increased 34.1% - and 19.5% higher on a like-for-like basis, driven principally by the continued rollout of new products with an important customer.
"Greencore remains well placed with strong positions in growing product categories," the business said in the trading update. "Notwithstanding the challenges of the UK grocery retail market, the business has had a good start to the year with encouraging growth against a strong comparator period last year.
"The integration of new business in Jacksonville and the first expansion phase in Northampton are now close to completion. We remain confident in our ability to deliver performance in line with market expectations."
The ingredients and property division, which now represents less than 5% of group activity, recorded revenues of £11.5m in the quarter – 22.8% lower than the prior year as a result of the reduction in the commodity price of edible oils.