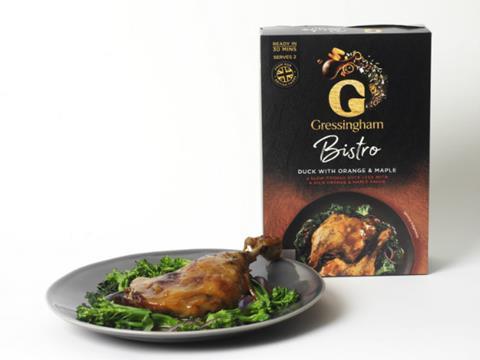 Duck specialist Gressingham experienced an 88% collapse in profitability after production issues hit its vital Christmas trade last year.
Pre-tax profits at the duck, game and turkey producer fell to just £592k in the year to 28 February 2019, from £4.8m in the previous financial period.
The annual accounts for Green Label Foods, trading as Gressingham, showed sales up 0.9% to £110.1m, but profits were hit by "production difficulties" in Christmas 2018.
The accounts stated it suffered "bottlenecks in the factory and higher than budgeted labour costs" ahead of the festive period.
However, it had made a "substantial" investment in its production facilities and its labour situation was now "better organised and more tightly controlled", it said.
"The issues have been addressed with further investment in the business and construction of a new 10000 sq ft packing hall to improve efficiency and meet unprecedented demand for Christmas turkey," Gressingham stated to The Grocer.
"Christmas this year is looking very strong and Gressingham hope to return to previous levels of profitability in this financial year."