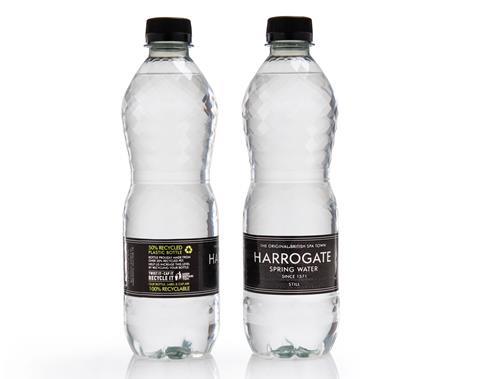 Harrogate Water Brands has reported a 9% increase in revenues as it rapidly expands beyond its core UK market.

The Harrogate Spring Water and Thirsty Planet producer posted sales of £21.6m in the 12 months to 31 March 2019, up from £19.8m the prior year.

The company noted the 9% increase compared favourably with the 7% growth registered in the market [Zenith Global March 2019].

"Our continued strong performance reflects hard work and commitment across all areas of the business and our strength and agility across a number of sectors," CEO James Cain said.

Over 87% of the company's revenues were generated in the UK, but export sales rose rapidly during the year.

In Europe, accounting for 2% of total turnover, sales jumped over 220% to £441k, while rest of the world revenues, which make up 10% of the total, rose 38% to £2.2m after business wins in the US, Vietnam and Barbados.
As global concerns mount around single-use plastic, Harrogate said it successfully switched to using recycled PET bottles during the year, becoming "the first UK bottled water producer to achieve the use of more than 50% UK-sourced post-consumer recycled material across the whole PET product range".

Cain said the business remained "committed to utilising the most sustainable packaging materials".
Pre-tax profits reduced slightly to £1.2m from £1.5m due to higher distribution costs and administrative expenses. Average staff numbers rose to 76 employees from 74 the prior year, meaning staff costs were up 7.4% to £2.9m.
Looking ahead, the company was "pleased" to report a positive start to the new financial year with "important and prestigious new national accounts business gains coming on track".