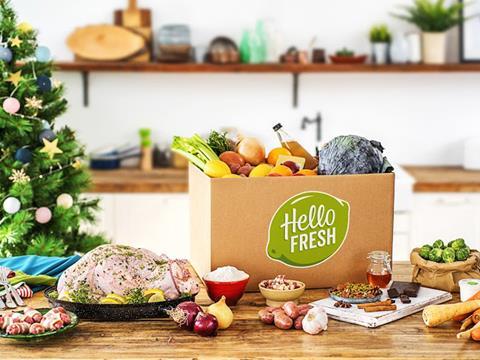 German listed meal kit delivery company HelloFresh grew sales by more than 50% last year and cut its losses as it targets a move to profitability before the end of its 2018 financial year.
Group sales, which include delivers in the US, the UK, Germany and Canada, jumped 52% to €905m in the 2017 calendar year as it delivered 137 million meals to 1.45 million customers.
On a constant currency basis the group increased its growth rate in each quarter of the year, rising from 43% in the first three months of 2017 to 69% in the fourth quarter.
Its growth was overwhelmingly driven by the US, which grew by 90% during the year to €545m, while its international segment sales rose 16% to €360m.
Adjusted EBITDA improved to a loss of €70m from €83m last year, but the company insists breakeven level is now in sight for the group.
It said its international segment was profitable for the first time in the fourth quarter and it is on track to hit group-wide breakeven point in the fourth quarter of 2018.
Adjusted EBITDA margin for the loss improved to 2.4% from 10.3% last year.
CEO Dominik Richter commented: "2017 marks the most successful year for our business to date. Not only did we successfully list our company on the stock market but we also significantly improved all our key metrics, with an outstanding AEBITDA expansion in both segments leading the way."
It forecast revenue growth will slow to 25-30% next year, with sales growth in the first quarter above that range.
HelloFresh will primarily focus on increasing the penetration in its core markets by enlarging its customer base and expanding the product portfolio.
In the US this will be partly driven by the acquisition of the USDA-certified organic meal kit company "GreenChef" which was signed yesterday, to target customers following organic, vegan and gluten-free lifestyles, as well as Paleo and Keto diets.