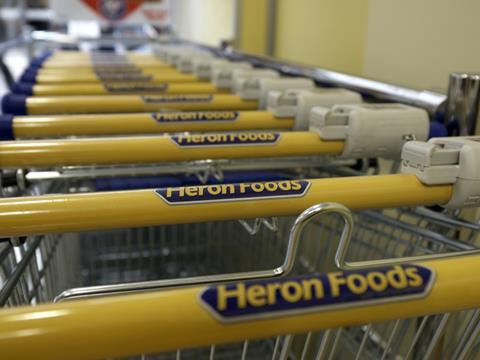 Frozen food discounter Heron Foods, which B&M Bargains snapped up for £152m in August, has increased revenues by almost 9% despite a challenging trading environment.
Turnover rose 8.7% to £274.4m in the year ended 31 December 2016, with like-for-like growth up 3.3% as sales in the newer stores opened in the previous two or three years matured strongly, according to newly filed accounts.
"Trading in the period was particularly challenging with increasing competition and deflation a real issue for the company," the accounts said.
During the year, Heron opened a further 14 stores, relocated two and closed one that had come to the end of its lease.
Heron predominantly operates in the North of England, with 251 shops selling ambient, frozen and chilled lines. B&M said in August that its initial plans for the business were to expand and develop Heron, including opening between 10 and 20 stores a year.
EBITDA increased from £12.4m in 2015 to £19.6m last year – an increase of 57.2% – and pre-tax profits increased from £656,000 to £8.7m.
"The improved profit performance achieved in the year is a result of higher gross margins, and the reorganisation of store management structure started in 2015 finished early in 2016, which has led to lower payroll costs throughout the stores in the period," Heron added.
Heron currently employs about 3,800 staff and has about 1,200 SKUs in it stores.
Co-owner and manager Michael Heuck is set to retire from the business following the B&M deal, with Andrew and David Heuck remaining in their existing trading and finance roles.