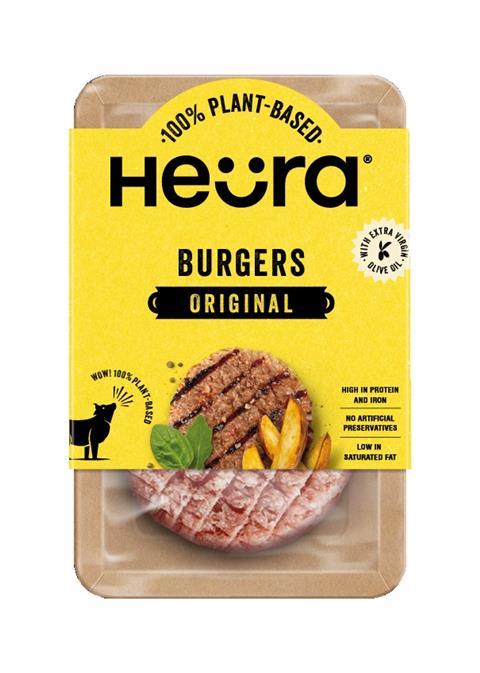 Plant-based brand Heura has more than doubled revenues as its growing range reached more consumers across the world.
The Spanish company, which launched its meat-free burger in the UK in 2020, said the number of households that consumed its products more than doubled in 2021 compared with the prior year.
Revenues jumped from €8m (£6.7m) to €17.7m (£14.7m) as it expanded distribution from 3,000 stores to 13,000 across 20 countries. It comes after the rapidly growing brand tripled sales in 2020.
Heura also expanded its portfolio of plant-based offerings with the launch of three new products in 2021, including its first pork alternatives (sausage and chorizo) and nuggets.
Founded in 2017 in Barcelona by Marc Coloma and Bernat Añaños, Heura was valued at €70m in 2021 following a €4m crowdfunding campaign on Crowdcube and a €16m series A investment round.
CEO Marc Coloma said: "The exponential growth we are experiencing demonstrates the future will be plant-based. We are committed to accelerating the protein transition with high investment in tech and our activism through entrepreneurship."