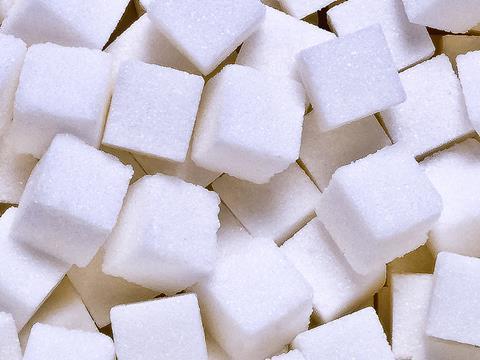 Top story
Primark owner Associated British Foods (ABF) has posted a 15% jump in sales and a 22% rise in adjusted operating profits, boosted by a dramatic recovery of profits at AB Sugar and the weakness of the pound.
Overall group revenue of £15.4bn for the 52 weeks ended 16 September was up 15%, which represented 6% growth on a constant currency basis as the weak pound helped increase headline revenues given 60% of ABF's sales are international.
Adjusted profits before tax jumped 22% to £1.36bn – up 13% at constant currency.
ABF said: "Given the economic and currency uncertainties a year ago, these results demonstrate the benefit of our international diversity and the strong underlying performance of our businesses."
ABF's sugar business, AB Sugar, saw a 537% increase in adjusted operating profit from £35m to £223m as adjusted operating margin rose from just 2.1% to 10.3%. Headline sales at the division were up 33% to £2.2bn.
The main drivers of this recovery were higher EU sugar prices, lower UK beet costs, increased production and sales volumes at Illovo and a major contribution from the performance improvement programme across the group.
Sugar prices have since fallen, but ABF added: "We believe that we are well placed to take advantage of the removal of sugar quotas in the EU arising from the reform of the sugar regime, and to meet the challenges including the recent fall in EU sugar prices."
In grocery, sales were up 9% to £3.38bn, but flat on a constant currency basis, while a 3% rise in adjusted operating profit to £303m translated to a 6% fall at constant exchange rates.
ABF said Twinings Ovaltine had another good year with excellent sales and profit growth, while profits and margins improved at ACH in the US and at George Weston Foods in Australia. However, a very competitive UK bread market and inflationary cost pressures led to lower revenue and margin at Allied Bakeries and trading conditions were "challenging" for Ryvita in the UK.
Jordans and Dorset Cereals continued their international expansion with the brands now being sold in 75 countries, while Blue Dragon underwent a significant re-branding during the year.
Sales at value clothing retailer Primark were 19% ahead of last year at actual exchange rates and 12% ahead at constant currency. On a comparable week basis, adjusting for the impact of 2016 being a 53 week year for Primark, sales at constant currency were 14% ahead driven by increased retail selling space and 1% growth in like-for-like sales. Operating profit margin declined from 11.6% to 10.4% reflecting the strength of the US dollar on input costs.
George Weston, CEO of Associated British Foods, said: "This was a highly successful year for the group. These results reflect our international diversity, and the strong underlying performance of our businesses was driven by management actions throughout the year. Capital investment was a record as we continued to pursue the opportunities to grow our businesses into the future."
He added that Brexit-related changes in legislation and trade agreements "provide significant opportunities for the food industry to replace imported food and build export markets and, for UK agricultural policy particularly, they have the potential to benefit our group".
He said: "We are pleased with the Government's commitment that least developed countries will not face an increase in tariffs on their exports to the UK after it leaves the EU. This will provide benefits both for UK consumers and trade with these countries, which plays an important part in securing the livelihoods of local workforces. In common with many other businesses, we share a concern about the risk of abrupt changes to the UK's customs procedures.
"We therefore welcome the Government's intention to have a transition period beyond March 2019 in which to implement the necessary systems and processes."
ABF shares have slumped 3.7% back to 3,219p on the news.
Morning update
UK retail sales decreased fell by 1% on a like-for-like basis in October amid the worst performance for non-foods since the BRC – KPMG retail sales monitor began in 2011.
On a total basis, sales rose 0.2% in October, against a growth of 2.4% in October 2016, which represents the lowest growth since May and below the 3-month and 12-month averages of 1.7% and 1.5% respectively.
Over the three months to October 2017, In-store sales of non-food items declined 2.2% on a Total basis and 2.9% on a like-for-like basis. Food sales increased 2.4% on a like-for-like basis and 3.7% on a total basis over the same period.
Helen Dickinson chief executive of the British Retail Consortium commented: "It was a meagre month in October for retail sales as shopping activity slumped. "The decline was driven by the worst performance of non-food sales since our record began in January 2011, as consumers appear to have opted for outdoor experiences and excursions during half term, over visits to the shops. The growth in food sales meanwhile, adds some colour to this otherwise anaemic picture, but these figures are very much buoyed by inflation.
"Real consumer spending power has been on a downward trend in the last year as the acceleration in inflation has caused shoppers to become ever more cautious in considering what purchases they can afford. Many now face higher borrowing costs, given the rise in interest rates, which will only serve to heap further pressure onto household finances.
Joanne Denney-Finch, IGD chief exec, added: "Food and grocery sales have remained buoyant with another month of above inflation growth, perhaps benefiting from cutbacks elsewhere in household spending. However, with 77 per cent of shoppers expressing concern about the state of the economy and 79 per cent about living costs, a mood of caution prevails. A fifth (20 per cent) say they will focus more on saving money in their food and grocery shopping in the year ahead – the record highest level since September 2016."
Also this morning, Fever-Tree (FEVR) has announced a trading update ahead of the year ending 31 December 2017, outlining further strong growth in the second half of the year.
The company said its exceptional performance in the UK, the group's largest market, has been particularly impressive with the rate of sales growth and momentum strong across both the on and off trade. It said the mixer category is now the fastest growing category across the UK soft drinks sector with Fever-Tree responsible for 97% of the value growth in retail over the last 12 months.
Given the strong performance in the period to date, the Fever-Tree said its results for the full year ending 31 December 2017 will be "materially ahead of current market expectations".
Bargain Booze owner Conviviality (CVR) has announced a 9.2% rise in unaudited revenues from the 26 weeks to 29 October 2017.
Conviviality Direct sales up 6.9% over the corresponding prior period to £540m as existing customers have recognised the benefit of being able to fulfil all of their drinks purchases through the group. It saw a 5.7% increase in revenue per outlet and 1.2% increase in the number of outlets served, while 425 new customers joining the company.
Conviviality Retail sales were up 10% over the corresponding prior period to £203m. Its retail chain saw a 53% increase in average sales per store opened in the six month period, as the quality of new stores opened improved, both in terms of location and proposition;
Like for like retail sales continue to improve in line with the board's expectations, growing by 21.3% excluding tobacco and 0.4% including tobacco.
Conviviality Trading sales rose 9.6% to £93m.
CEO Diana Hunter said: "We are pleased to have delivered strong revenue growth during the period. This performance is a direct result of the support and engagement of our valued customers and Franchisees across our entire business, our suppliers and global producers and the talented teams who work closely with them.
"During this period the company has undergone significant change as we continue to implement systems that will ultimately serve to future proof our business and enable us to continue to deliver the outstanding service that our customers and franchisees expect from us."
AG Barr (BAG) has signed a long-term partnership agreement with Italy's leading soft drinks producer, San Benedetto. Effective from 1st January 2018, it will become the exclusive UK and Ireland distributor of a selection of San Benedetto's Prima Spremitura sparkling drinks range. Made from Italian citrus fruit, in clementine and lemon flavours, the products "will provide consumers with an authentic, high quality and levy-free addition to the company's wide-ranging portfolio".
FTSE 100 tobacco firm Imperial Brands (IMB) has reported a 9.5% jump in full-year headline sales to £30.2bn, despite a 4.1% decline in tobacco volumes.
Total group tobacco volumes were 265.2bn stick equivalents, with volumes down by 4.1% outperforming industry volume declines of 4.4% and stronger second half performance of a 2.6% drop in volumes.
However, its "growth brands" increased volume by 5.5% and market share by 80 basis points as it focussed on migrating consumers from local, low priority brands. These brands now account for 62.7 per cent of its total tobacco net revenue, up 260 basis points on last year.
Tobacco net revenues were up 8.2% at actual exchange rates, with an improved performance in the second half of the year. Net revenues of £7.8bn were up 8.2% at actual exchange rates; down 2.6% on a constant currency basis large due to weak 1.5% growth in price/mix reflecting a tougher competitive environment in certain markets.
Tobacco operating profit margin rose to 46.3% - 44.9% in the first half and 47.7% in the second half of the year - reflecting the timing of investment and cost savings.
Total adjusted operating profit was up 6.2% to £3.76bn, but down 3.2% on a constant currency basis.
CEO Alison Cooper hailed "an important year of progress".
"Building on the work we have done to strengthen the brand portfolio, we significantly increased investment behind our key brand equities and have delivered share gains in most of our priority markets. Our results benefited from the overall share momentum which supported improved second half net revenue despite a particularly tough industry backdrop.
"Whilst the increased investment impacted current year revenue and profit it is strengthening the business to support improved top-line growth going forward from both tobacco and next generation products. Our Growth Brands performed well, reinforcing our focus on quality growth, which we will be building on in FY18.
"We will also be stepping up our activities in next generation products, with new e-vapour launches in new and existing markets and consumer trials of heated tobacco products. We have continued to take decisive cost action to mitigate a tough trading environment and to protect our investments. We are well placed to continue to enhance shareholder value by building on the momentum in our tobacco business and realising opportunities in next generation products."
On the markets this morning, the FTSE 100 has edged up another couple of points to 7,563.5pts.
Fever-Tree has leapt 8.75% to 2,132.6p on yet another earnings upgrade this morning, while Imperial Brands is up 2.5% to 3,160.5p.
Other risers include Hotel Chocolat (HOTC), up 1.8% to 371.2p, Glanbia (GLB), up 1.5% to €16.69 and Premier Foods (PFD), back up 1.4% to 39.3p.
Conviviality has fallen back 3.7% to 408.3p on this morning's first half results, while other fallers include Tate & Lyle (TATE), down 2.2% to 685.8p, Dairy Crest (DCG), down 1.2% to 586.5p, Marks & Spencer (MKS), down 1.2% to 327.3p and Britvic (BVIC), down 1.1% to 770.1p.
Yesterday in the City
The FTSE 100 started the week virtually flat at 7,562.3pts, but inching up two points to another record close in the process.
Imperial Brands started the week on the front foot ahead of its annual results announced this morning, rising 1.6% to 3,085p yesterday.
Other risers included Greggs (GRG), up 1.6% to 1,315p, Tate & Lyle (TATE), up 1.6% to 701p, Majestic Wine (WINE), up 2.5% to 387p and McBride (MCB), up 1.6% to 227p.
The supermarkets had a slow start to the week, with marked leader Tesco (TSCO) down 1.4% to 176.6p, Ocado (OCDO) down 1.2% to 280.7p and Morrisons (MRW) down 1% to 216.9p.
Other fallers included Premier Foods (PFD), back down 5.5% to 38.75p, McColl's Retail Group (MCLS), down 2.4% to 280p, Hotel Chocolat (HOTC), down 2% to 364.5p and Dairy Crest (DCG), down 2.1% to 593.5p.