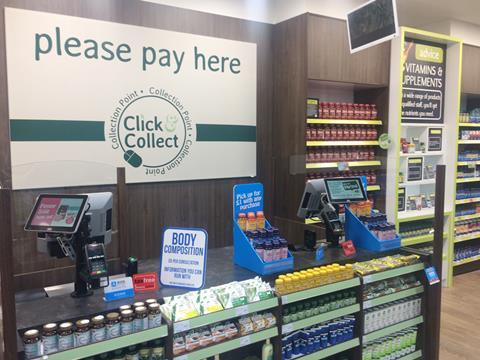 Holland & Barrett has shrugged off dismal conditions on the high street to post growth of 7.1% in its first results since being bought by a Russian billionaire last year.

The UK's biggest health food retailer, which was acquired by the L1 Retail fund controlled by Mikhail Firdman from American private equity group Carlyle last year, recorded revenues of £655m for the year up to 30 September.

Despite strong sales growth, the company was struck by a £30m increase in distribution costs and £18m in one-off costs related to the acquisition. This resulted in profits falling from £123m to £114m for 2017.

Like-for-like sales growth of 4.5% was buoyed by a 23.6% growth in the company's online sales. Growth was on the back of significant capital investment, totalling more than £47m, which involved store expansion and investment into infrastructure.

CEO Peter Aldis said sales growth was down to customers trusting and respecting the brand, and because Holland & Barrett "constantly tries to innovate and…make sure we're competitive in terms of price." Aldis added the retailer's loyalty scheme, Rewards for Life, launched in 2011, had given it access to "fantastic data which has enabled us to make better decisions".

Since the L1 Retail takeover, day-to-day operations had not changed, Aldis confirmed, but said the business' vision had "become even more ambitious".

"They want to change us from being a good health and wellness specialist retailer into a global, data-driven health and wellness platform focusing on services, data, and knowledge of our consumers," he added.

Aldis also defended Holland & Barrett's track record on supplier relations. Last year, the company came under fire for a condition that suppliers advertise in its in-store magazine in return for having products stocked. Meanwhile in 2016, H&B demanded a price reduction of at least 5% from suppliers to fund its expansion plans. "We were at a situation when we'd just invested £67m worth of capital in the business, felt that we were doing all the work to grow the business, and weren't securing the same level of commitment from suppliers," said Aldis. "I may have considered a different tact in the letter had I known it was going to be published. We genuinely didn't get a negative reaction from our supplier base."

He added good relations with suppliers were "critical to maintain good professional terms. There are issues from time to time, and [our suppliers] know our ambitions to grow around the world."

This week the health food chain has also launched a campaign to encourage more transparency in the beauty industry.

The 12-week initiative, which aims to inspire customers to question whether their beauty products contain harmful additives, comes as H&B's natural beauty range has become the fastest-growing category in its 800 UK and Ireland-based stores.