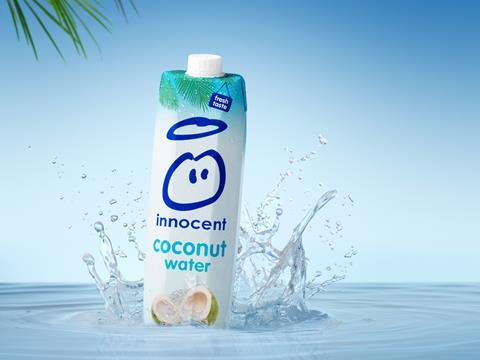 Profits have plummeted at smoothie maker Innocent Drinks for the second year in a row as its exit from food products hit trading.

Parent company Fresh Trading slumped to an operating loss of £0.7m in the year to 31 December 2015 from a profit of £6.3m in 2014, with reported losses of £2.1m against a profit of £6.3m last year.

In a "challenging" UK juice market, sales continued to grow at the Coca Cola-owned drinks firm, with currency adjusted UK and European revenues up 18.2% to £258.8m, despite exiting the food category in April 2015, which wiped £7m-£8m off revenues. "For the long term it was definitely the right thing to do," said CEO Douglas Lamont of the decision to abandon veg pots, as it "enabled focus on new growth areas".

He added the profit loss followed major investments in European markets and NPD over the past 12 months in line with his brief to reinvest all discretionary profit to grow the business.

"Last year we invested more money than we've ever done in innovation and marketing the brand," he said. Gross margins grew in line with revenues, he added, and the business was "getting to the scale" where it could both grow and return a profit in the years ahead. "The plan is, broadly, not go backwards from this point in terms of the amount we invest in the markets, but as we grow to start in small increments increasing profit going forward.

Sales in European markets grew 59% last year from £69m (€91) to £110m (€145), and Lamont expects 2016 to mark the first year where more revenues come from outside the UK than inside.

Innovation also added £28m of revenue, which included the launch of Innocent Coconut Water in July 2015, a product that now occupies nearly 40% of market shareand which Lamont hopes will grow into a "£30m+ opportunity" for the soft drinks company.

Fresh Trading's operating profit peaked at £28m in the year to 31 December 2012, but had fallen to just £284k in 2014.

Innocent has changed the accounting treatment of its figures this year so historic comparisons are no longer like-for-like.