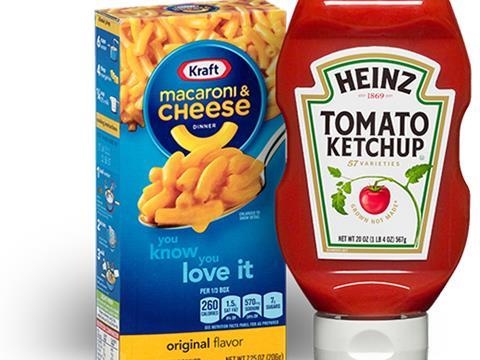 Kraft Heinz financial struggles have continued as interim pre-tax profits plunged after write-downs of over $1bn hit the bottom line.
For the six months to 29 June, the packaged food giant reported $1.17bn pre-tax profits, down 50% year-on-year from $2.33bn.
The company booked a non-cash goodwill impairment charge of $744m on its US refrigerated, Latin American exports and EMEA East and Brazil units "primarily based on new five-year operating forecasts" establishing "revised expectations in response to current market factors".
In addition, it recorded non-cash impairment charges of $474m to lower the carrying value of certain intangible assets.
"The level of decline we experienced in the first half of this year is nothing we should find acceptable moving forward," said Kraft Heinz CEO Miguel Patricio, who joined the business in April.
"We have significant work ahead of us to set our strategic priorities and change the trajectory of our business."
Meanwhile, revenues fell 4.8% to $12.36bn from $12.99bn despite "improving consumer takeaway trends in key markets".
In the US - the brand's core market - sales were down 1.9% year-on-year to $8.71bn.
Canada sales fell 3.6%, with EMEA and Rest of the World down 10% and 17% respectively.
These latest dire results come on the back of a torrid time for Kraft Heinz in 2019 as the businesses announced a catastrophic $12.6bn fourth quarter loss in February as it wrote down the value of its Kraft and Oscar Mayer brands, while also slashing its dividend and announcing a regulatory investigation into its procurement practices.
The stock was trading 13% lower on Thursday at $26.79. Since August 2018, Kraft Heinz has lost over 55% of its market cap.