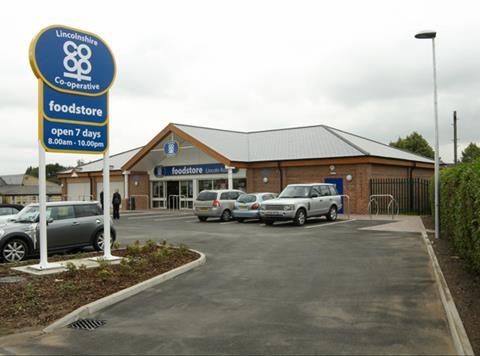 Lincolnshire Co-operative Society has notched up a 2.3% increase in half-year food sales.
The society said sales in the six months to March were boosted by its Love Local range of products from local suppliers, which increased sales by 22% during the period. It also opened five new stores, and is set to open a further five this year.
Lincolnshire Co-op recorded total sales of £143m, up from £142.6m last year, and profits of £10.1m – up £1m on the year before. It also paid out £2.2m in dividend payouts to its 241,000 members and added 10,000 new members.
Chief executive Ursula Lidbetter, who until February was also chair of The Co-operative Group, said: "We're pleased to report a positive trading result and must thank our members and colleagues for their valued contribution.
"By working together we've attracted 10,000 new members and grown our sales and profits in nearly all areas of the business. This business success is what enables us to continue to reward members with dividend and provide important services and support for our communities," she added.