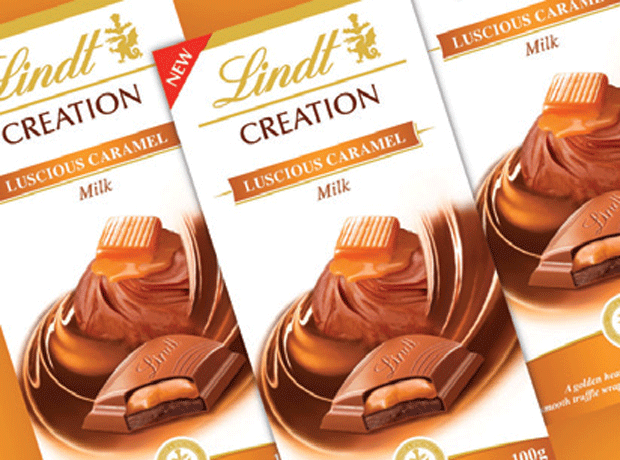 Lindt & Sprüngli Group has increased revenues by 3.1% to 1.5bn Swiss francs (CHF) (£1.3bn) in the first six months of 2017 despite a stagnating chocolate market, partly thanks to "very good" results in the UK, but it cut full-year forecasts due to struggles in North America.
The Swiss chocolate maker reported organic growth of 3.6% for the half as it won share in "strategically important" markets. Profits also rose 5.7% in the period to CHF 76.3m (£61.7m).
However, a revamp at the US Russell Stover business, which it acquired in 2014, was taking longer than anticipated and proved a drag on growth, which was 6.6% on an underlying basis.
Lindt said growth in Europe had been "good", with a 6% organic rise in sales to CHF 759.8m. It singled out the UK and Germany – the two largest chocolate markets in Europe – as doing particularly well in the period, alongside Austria and Spain, with increases in the high single-digit and double-digit range.
Revenues in the NAFTA region (US, Canada and Mexico) declined 3% to CHF 558.1m, mainly due to problems at Russell Stover, but also effected by the sluggish chocolate market.
"In the first half-year, Lindt & Sprüngli was once again confronted with stagnating or slow-growing chocolate markets, especially in its most important market, North America, and consumer sentiment that remained largely restrained," the group said.
Lindt added it expected sales growth to accelerate in the second half of 2017 but the issues in North America would lead to "slightly lower" revenues than in 2016.
"Thanks to its premium positioning and, in particular, its leading position in products with high cocoa content, Lindt & Sprüngli is very well placed to meet the requirements both of the trade and its consumers," CEO Dieter Weisskopf said.