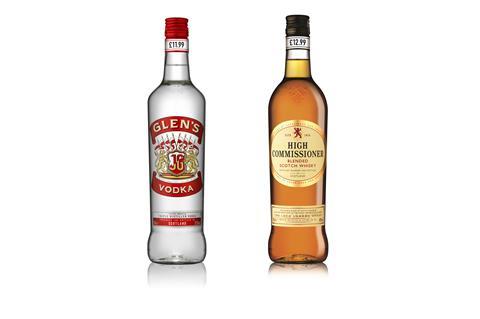 Scotch whisky producer Loch Lomond Distillers has seen losses climb last year, despite reporting a 2.3% sales increase.
For the 12 months to September 2019, the Loch Lomond Single Malt and Glen Scotia producer generated losses of £17.1m compared with £10.1m a year ago.
This was due to accounting matters and a change in majority ownership, the company said, and "does not reflect the underlying performance of the business".
Revenues rose 2.3% to total £54.1m, with the business growing in the international spirits market.
During the coronavirus pandemic, the distiller has remained operational while following government advice on social distancing, it said.
Take-home sales – representing the majority of the company's business in the UK – increased following the introduction of lockdown measures at the end of March.
"As such, we continue to trade strongly at the current time and are working hard to support customers and suppliers alike through this challenging time," CEO Colin Matthews wrote in the accounts.
Like other alcohol producers, it "embarked" on the production of hand sanitiser, which was provided for free to the NHS and other frontline workers.