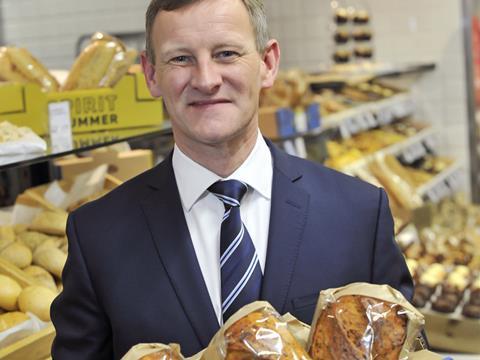 M&S reported better-than-expected results over Christmas, with group sales up 5.9% in the 13 weeks to 31 December.
Clothing & home sales rose by 3.1%, representing like-for-like sales growth of 2.3%, and general merchandise sales were boosted by substantially reducing promotions during the period, particularly on Black Friday.
Food sales rose by 5.6%, with LfL sales up by 0.6%. M&S said it saw a slightly later build to peak, as Christmas Day fell on a Sunday.
But what did the analysts and retail watchers maker of it?
Jonathan Pritchard at Peel Hunt said the medicine was beginning to work at the retailer. "LFL is positive in both parts of the business and customers are noticing the improvements in range, pricing, display and service in GM.
"Full price market share has been won for the first time in seven years. It's far too early for Steve Rowe to be lighting a celebratory cigar though: much remains to be done on product and fending off the competition. But the action that management is taking is beginning to gain traction with shoppers."
Tony Shiret at Haitong Research said the results made Next's Christmas look quite poor. "We have been positive on M&S on largely tactical grounds, seeing CEO Steve Rowe's strengths as execution based, allowing profit stabilisation and recovery against weak comparatives. At this stage we do not really believe that M&S will get to a point where it is capable of long term sales-based growth given its starting point and the relatively undynamic nature of what has been proposed so far in the UK.
"But we believe that today is a good day for Mr Rowe and the company. Obviously it makes the recent Next Christmas trade showing look quite poor."
Canaccord added: "M&S continues to be a work in progress, as indeed it has been for more years than we care to count. With the second part of the strategy under CEO Steve Rowe on international and a store portfolio rationalisation only delivered at the November interims, and the latter some years from realisation, the shape and rate of profit recovery remains unclear to us at best.
"As such, the company provides fuel for those of both a bullish and bearish persuasion, and share price movement is likely to be driven by trading news flow and its impact on sentiment."
John Ibbotson of Retail Vision said: "Forget food, for once the focus is clothing. A much stronger than expected third quarter performance from clothing will mean a lot to everyone at M&S. Food was always going to hit it out of the park but the real story here is the respectable performance of clothing and home.
"Yes, the performance of clothing and home needs to be caveated by extra sales days and the cold weather following 2015's mild winter. But what matters is the numbers are up. M&S has struggled with clothing for many years now and this resurgence will be celebrated. But it cannot yet be called a victory.
"Steve Rowe's plan may be working but there is a long way to go yet."
Phil Dorrell, partner at Retail Remedy retail consultant, added: "Fortunately for M&S, with the big clothing and home headline, attention has been diverted from food. A soft growth in food stands out after some excellent progress from Tesco, Morrisons and the discounters.
"Other food retailers have taken inspiration and are challenging M&S for its position on food. To retain its position M&S will need to reassert its quality and innovative range. One to watch in the next quarter."
Retail Economics CEO Richard Lim said: "M&S delivered some punchy results this Christmas and fought hard to protect their market share in a fiercely competitive market. Although like-for-likes were flattered by a shift in reporting periods, clothing and home still would have delivered positive growth and better stock control saw fewer lines on clearance which protected margins."