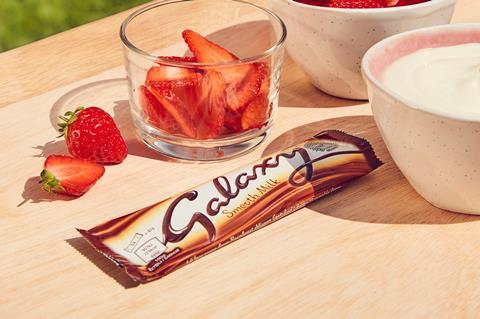 Mars has warned its UK confectionery performance will be hit by a drop in trade during the pandemic, in a year that has also seen supply shortages due to a mechanical breakdown at its factory.
Newly filed accounts at Companies House for Mars Wrigley Confectionery UK said sales and profitability for the year to 2 January 2021 would be "adversely affected" by the coronavirus outbreak.
Sales in the first half of 2020 fell as a result of a drop in footfall in key outlets and a slump in consumer impulse purchases, it said.
The coronavirus crisis exacerbated a tough 2020 for the company, after a "mechanical breakdown" in March caused supply shortages of several of its biggest chocolate brands.
Nielsen data showed there was a 31.3% and 37% slump in Galaxy and Maltesers sales respectively in the 16 weeks to 8 August, while rivals Cadbury Dairy Milk and Nestlé's Aero saw strong double-digit growth.
Mars' accounts stated that the company will continue to be profitable in 2020 despite the headwinds.
Accounts for the year to 28 December 2019 showed sales were up 8.1% to £1.2bn while pre-tax profits were up 30.5% to £160m in the first full year since the integration of Wrigley into the former Mars Chocolate UK.
The accounts said the 2019 performance reflected "investment into products, brands, processes and consumer relationships as part of our ongoing strategy to reflect and adapt to anticipate changes in consumer attitudes and behaviour."
A Mars statement sent to The Grocer said: "With more time at home and less footfall in shops, the pandemic has had a notable impact on shopper behaviour and on the impulse category in particular in 2020.
"In partnership with our retailers, our plans have adapted as people's shopping patterns have evolved over the year and we've seen sales rebound in recent months.
"We have some really exciting plans for our brands and strong innovation coming up so we're fully focused on delivering a year of great tasting treats in 2021."