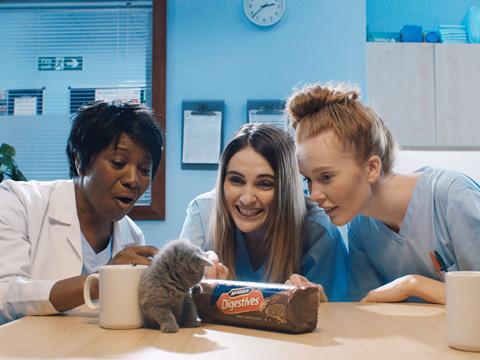 Tumbling prices in supermarkets for McVitie's range of biscuits has wiped more than £38m from the top line of United Biscuits in the UK.

But an improvement in its mix, lower input costs and efficiency savings helped it improve the bottom line, with underlying profits up 5.1% to £160.1m, accounts for the year to 2 January show.

Revenues at United Biscuits UK, which now falls under the Pladis group banner set up by Turkish owner Yildiz in June, fell 2.9%, or £27.2m, to £903.4m last year as a result of falling food prices and sharp promotions in supermarkets. This was offset by a 9.1% jump in export growth to £134m, according to the accounts. The Grocer's Britain's 100 Biggest Brands report this year showed McVitie's Chocolate Digestives is selling for 3.5p a pack less than a year ago. This contributed to a £38.4m fall in UK sales to £769.4m.

However, McVitie's is still outperforming the category, with volume share up 0.6 points to its highest-ever level at 28.3% at the year end.

UK & Ireland head of Pladis Jon Eggleton said: "2015 was a very challenging year for the UK consumer packaged goods marketplace, with consumer uncertainty, food deflation and huge grocery market disruption as retailers respond to the rising share of discounters."

"We are excited by the opportunities presented since our acquisition by Yildiz Holding and the subsequent creation of Pladis. This is a truly unique opportunity to create a new force in biscuits and confectionery."

Pre-tax profits at United Biscuits UK increased by more than £70m in 2015 to £105.4m, mainly because of costs related to the 2014 acquisition of the group by Yildiz and one-off restructuring charges as the business modernised its factories and reduced staff levels.