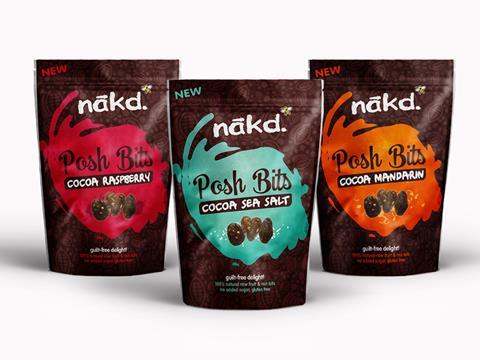 The maker of Nakd healthy cereal bars Natural Balance Foods has continued to grow sales under the ownership of Lotus Bakeries, but its rate of growth has slowed dramatically since its £60m sale.

Newly filed accounts for the 2016 calendar year, the first full year under Lotus ownership since it took a majority stake in August 2015, show sales up from £28.3m to £38.2m.

However, the previous accounting year was a shortened nine month period to 31 December 2015, meaning sales grew by just 1.5% on a pro-rata basis, down from 26.9% growth in the prior year.

The accounts stated full-year sales growth, excluding customer discounts, was 7.7% despite the "challenges the economy has faced over the last year", which marks a slow down from 27.1% growth recorded in 2016.
Pre-tax profits rose from £2.5m to £3.2m - a rise of 5.5% on a pro-rata annual basis.
They added that "strong growth" continued to be underpinned by a "mainstream shift towards healthy eating".

Lotus has invested heavily in healthy snacking in the UK, buying Bear snacks producer Urban Fresh Foods for around £70m in December 2015 and infant snack and feeding brand Kiddylicous - in a process revealed by The Grocer - last week for £42m.