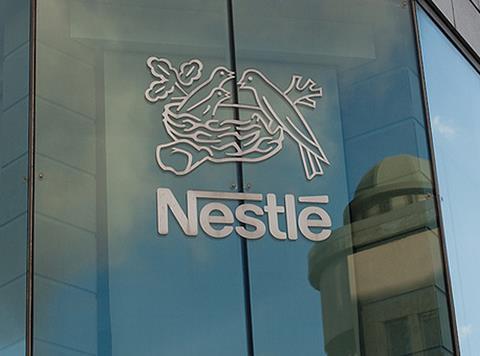 Food behemoth Nestlé registered sales of CHF20.9bn (£14.6bn) in its first quarter thanks to organic growth being ahead of expectations at 4.4%.
The group also confirmed its full-year outlook and said it was on track to hit organic growth targets of 5%.
However, Nestlé was hampered by the soaring strength of the Swiss Franc – which has jumped 16pc since its peg to the euro was scrapped – with total growth of just 0.5% generated.
"Our three-month sales growth was in line with expectations and driven by both real internal growth and pricing," CEO Paul Bulcke said.
"Our full-year outlook is confirmed: we aim to achieve organic growth of around 5% with improvements in margins, underlying earnings per share in constant currencies and capital efficiency."
Its organic growth in developed markets was 2.5%, while emerging markets grew 6.7% on an organic basis. The 4.4% growth represented 1.9% real internal growth and 2.5% pricing, but was dampened on a reported basis by negative foreign exchange of -4.5%.
The KitKat maker grew in all categories, recording organic growth of 5.6% in the Americas, 4.5% in Europe, Middle East and North Africa and 2.2% in Asia, Oceania and sub-Saharan Africa.
Nestlé was not the only consumer goods giant to beat analyst expectations this week, as the business replicated an improving performance at Unilever, which yesterday posted underlying first-quarter sales growth of 2.8%, and at French group Danone, which improved organic sales by 4.8%.
However, Bernstein analyst Andrew Wood said Nestlé's performance was "less compelling" than that of Unilever as it was driven more by price, included disappointing growth in the Americas and in the Asia and Africa zone, and more negative-than-expected currency impacts.
It meant reported growth of 0.5% missed consensus expectations of 1.9% by some distance.
"It was a good reporting in that organic growth beat expectations, but there were some worries and disappointments, too," Wood added. "We would not expect a major stock reaction, given that the stock has already outperformed slightly on the back of the results from Danone and Unilever."
After opening 0.5% up at €77, the Nestlé share price has since slipped 0.4% down to €76.25.