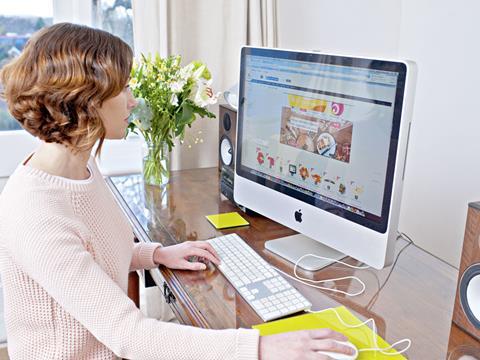 Ocado has declared itself unworried by the looming threat of Amazon Fresh after topping analysts' sales expectations in the third quarter.
The online supermarket grew retail sales by 15.3% to £218.5m in the 12 weeks to 9 August – beating market forecasts of a 15% sales boost.
But before Tuesday's trading update, Ocado's shares had fallen by over 13% over the past month as the reportedly imminent arrival of Amazon to the UK market has affected the shares.
CFO Duncan Tatton-Brown brushed off the potential threat, arguing the online giant's entry to the UK could benefit the overall online grocery market. "Will it make the environment slightly more competitive? The answer has got to be yes. But a different offer might encourage more people in the market to try shopping for groceries online," he said.
He added that Ocado already operated in a competitive market and occupied a far from dominant position with a 20% share. "Is Amazon something we're overly worried about? Not really."
Tatton-Brown added that Ocado remained on course to sign its first international agreement during the current financial year.
"If Amazon Fresh starts expanding across the world, then international grocers have to look how they compete with that threat. That's what we're aiming to do – provide our platform and capabilities so others can compete in that space."
Including its agreement with Morrisons, total third quarter sales were 17.3% up to £231.9m, with orders per week up 16.6% to 163,000.
Average order size fell by 1.1% to £11.64 driven by wider grocery market deflation as Tatton-Brown said volumes had remained consistent. The 1.1% order size fall eased from the 2.2% fall seen in the first half, suggesting the impact of deflation is beginning to ease.