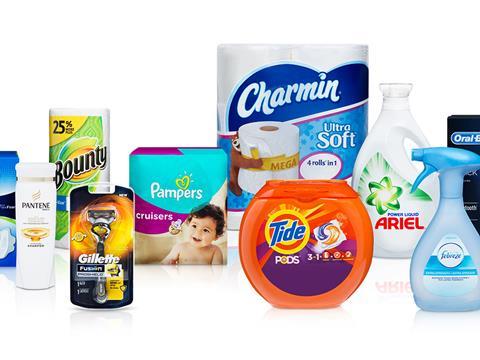 Sales at US household goods manufacturer Proctor and Gamble (PG) have grown 1% year-on-year in the third quarter, as it announced the $4.2bn (£3bn) purchase of Merck's consumer health arm
The consumer goods giant, which manufacturers Fairy, Gillette and Head & Shoulders, revealed $16.3bn in international sales for the third quarter, which it says was boosted by positive foreign exchange rates.
The firm said that sales in the beauty sector saw the biggest growth at 5% year-on-year, with strong performances by brands including Olay skin care.
Price reductions in the US meant that the grooming sector of the business suffered a 3% decrease in organic sales. There was also a 3% sales fall in the baby, feminine and family care sector.
P&G estimated overall sales growth of approximately 3% for the fiscal year, including benefits from acquisitions and exchange rates.
In the three months to March 31, it saw earnings from continuing operations before tax decrease to $3.253bn, a fall of 2% on the same period last year.
David Taylor, chairman, president and CEO of P&G, said: "We delivered modest top- and bottom-line growth in a challenging macro environment in the third quarter.
"We have large businesses in several difficult markets. The ecosystems in which we operate around the world are being disrupted and transformed.
"We will change at an even faster rate – winning through superiority, cost and cash productivity and a strengthened organization and culture."
P&G also today announced it has agreed to German firm Merck's consumer health care business for $4.2bn.
The acquisition of the business is aimed at bolstering growth in P&G's over the counter health care business, adding vitamins and decongestants to its product line.
Merck's $1bn consumer health business, including brands such as Seven Seas cod liver oil, has had sales growth of 6% in the past two years, and was put up for sale by the German drug-maker last year.