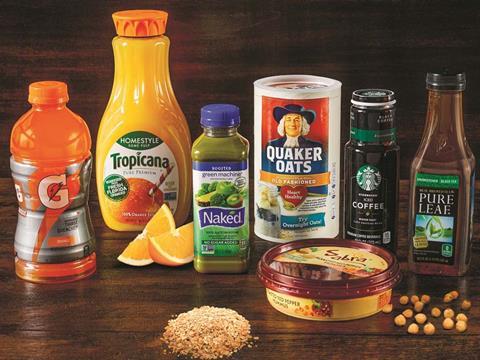 PepsiCo has reported a 4.3% increase in third quarter revenues, as ramped-up marketing spend boosted demand for its soft drinks and snacks.
The US soft drinks giant's turnover rose to $17.2bn (£14bn) in the third quarter ended 7 September, beating analysts' forecasts set at $16.9bn.
In the nine months to date, PepsiCo's revenues increased to $46.5bn (£37.5bn).
Net income, however, reduced to $2.1bn from $2.5bn in the comparative period a year ago, as the business continued to invest targeting further growth.
"We are pleased with our results for the third quarter," said chairman and CEO Ramon Laguarta.
"We are making good progress against our strategic priorities and our businesses are performing well as we continue to make the necessary investments in our capabilities, brands, manufacturing and go-to-market capacity to propel our future growth."
The CEO added that based on the current performance, the business is poised to meet or exceed its full-year organic revenue growth target of 4%.
PepsiCo's Frito Lay North America – which includes brands such as Cheetos and Doritos – saw revenue growth of 5.5% in the quarter.
The North America beverage division also performed well, with a 3.5% sales increase.
The ESSA division – comprising of Europe and Sub-Saharan Africa – saw revenues up 6% as Laguarta's efforts to internationalise the brand paid off.