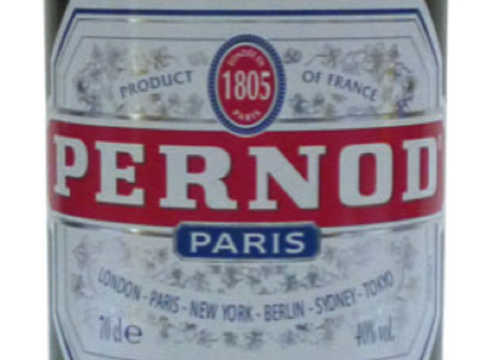 Pernod Ricard has delivered "solid" first half results as the spirits maker saw 3% organic sales growth in the six months to 31 December 2015.
Sales totalled €4.96bn during the period which represented "gradual improvement" against the same period in 2014.
Reported sales growth was 7%, boosted by the weakness of the euro compared to dollar and sterling revenues.
Sales growth in the Americas was 4% compared to 2% growth a year ago and was largely driven by the US (3% up against flat growth last year).
Europe saw a 1% sales improvement against flat sales in 14/15, with the growth driven by Spain and the UK, though there was decline in France and Russia.
Results of the world was 5% ahead of last year, with double-digit growth in India, Africa/Middle East and Australia, but China fell by 2% and by 8% if adjusted for the earlier Chinese New Year.
Pernod Ricard said it saw strong performance from Jameson, Martell, The Glenlivet, Perrier-Jouët, Mumm and Indian whiskies.
However, performance was weaker for Chivas (due to Asia and travel retail) and Absolut (albeit amid improving underlying trends in the US).
Alexandre Ricard, chairman and CEO said: "Our half year results are solid, delivering a continued improvement in Sales. Our strategy has remained consistent and is driving results, in particular in terms of innovation.
"For full year FY15/16, in a still contrasted macroeconomic environment, we plan to continue improving our business performance year-on-year. We will continue to support priority markets, brands and innovations while focusing on operational excellence."
The company expects to deliver organic profit growth from recurring operations of between 1%-3%.
Pernod Ricard shares fell 6.7% today to €92.89 on the continued weakness in China.
Pernod Ricard has also instigated a number of organisational changes and a raft of job changes in its senior team effective from 1 July 2016.
Firstly it is to simplify its Americas region to concentrate on its core business: the United States and Canada. Secondly, it will create two new management teams based around the lead countries of Mexico and Brazil in South America, reporting to Pernod Ricard EMEA. Thirdly, it has created the role of CEO, Global Travel Retail, which will be taken by Mohit Lal, currently MD of travel retail Asia.
Job moves include Paul Duffy, currently chairman & CEO of The Absolut Company who will become CEO of Pernod Ricard North America, and is replaced at Absolut by Anna Malmhake, currently CEO of Irish Distillers.