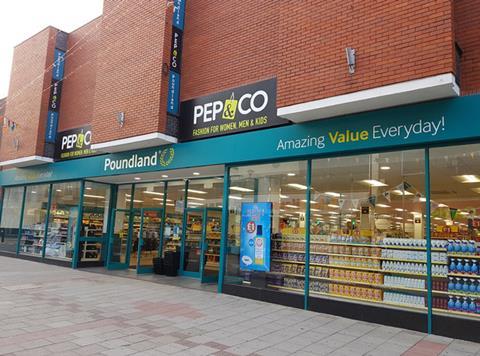 Strong like-for-like growth at Poundland helped boost parent company Pepkor Europe's revenue by 10.6% in the year to 30 September, according to a trading update.

Revenue for the year was just over £3bn, while in the fourth quarter it rose 12.9% to £781m.

Poundland's growth was driven primarily by the introduction of Pep&Co clothing outlets in 300 branches between March 2017 and July 2018. The rollout had established Poundland as a top 20 UK fashion retailer by volume, according to the update.

The discounter outperformed the wider UK high street, while Pepco, Poundland's sister company in Poland and central Europe, also delivered strong like-for-like growth.

"We ended the financial year very strongly, as our key brands focused uncompromisingly on the delivery of their respective business plans," said Pepkor Europe CEO Andy Bond.

"Poundland's return to like-for-like growth is encouraging and the continued growth of Pepco clearly evidences the broad appeal of its value for money proposition in existing and new markets."

Each of the group's brands was "growing at levels similar to that experienced online", he added.

Across the group, the number of stores rose 12.6% to 2,360 and expansion of each brand would continue in the current financial year, the update said.