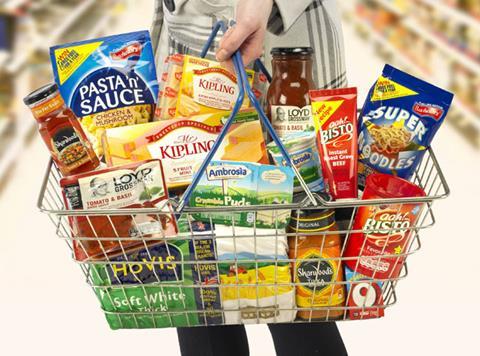 Premier Foods has announced a fall in sales of some of its key lines, while also creating a standalone joint venture for its powdered beverages and desserts products.
The manufacturer of Bisto, Sharwoods and Mr Kipling announced today second-quarter sales of its 'power brands' would be negative and below the company's expectations.
Premier blamed "subdued grocery markets" for the sales fall and downgraded its previous expectation that power brand sales would grow by 2-3%. However, it insisted its profit expectations for the 12 months to 31 December remained unchanged.
The company will present its half-year results next week.
Shore Capital restated its buy recommendation, but sounded a note of caution: "Whilst the stock trades at a heavy discount, the weak trading momentum is a disappointment and a worry, and despite good engineering of the group, there is a fundamental need for trading to improve for the share price to materially appreciate in our view; a prospect that we harbour some hopes on."
Analysts at Jefferies said that falling power brands sales were "a concern", but added: "We see no reason to modify our big picture view that [Premier Foods] should have sufficient cost-saving gas in the tank in FY14 to resist substantial retailer pricing pressure."
Joint venture
Meanwhile the company also announced this morning it is to form a partnership with Speciality Powders Holdings to build a joint venture to be named Knighton Foods to produce its powdered goods.
Products including its Angel Delight, Bird's and Marvel brands will continue to be manufactured at Premier's Knighton facilities, though the company said the agreement would enable the transfer of two production lines to its manufacturing plant in Ashford, Kent.
The deal echoes its spin-off of Hovis into a joint venture with Gores Group in January.
Gavin Darby, CEO of Premier Foods, said: "This innovative agreement will help to improve the efficiency of Premier's Grocery infrastructure and, at the same time, allows us to benefit from a dedicated team with expertise that can support our powdered beverages and desserts business."
The deal includes approximately £16m of Premier's private-label and business-to-business sales of powdered goods. The Brown & Polson brand of home baking ingredients will be licensed to the joint venture with an option to buy for £2.75m. The business shifting into the joint venture made a trading loss of £0.7m during the 2013 calendar year.
Speciality Powders will assume a 51% stake in Knighton Foods and contribute its own wholly owned business Phoenix Foods and Agglomeration Technology.
Premier will take a restructuring cost of approximately £4m on the venture and a further £1m of capex will be required.
All 200 Premier Foods employees at its Knighton site are expected to transfer to the joint venture.