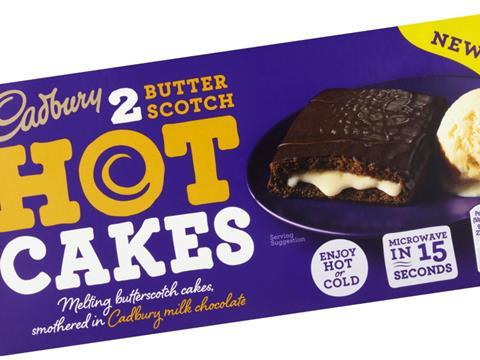 Premier Foods shareholders have had little cause for cheer since McCormick walked away from its contentious takeover attempt in April 2016, but the ambient food supplier may finally be delivering on its promises of progress after announcing stellar second quarter sales this week.

Premier announced a 1.5% rise in sales for the 26 weeks ended 30 September to £353.3m - but it was the second quarter outperformance that caught the eye after sales had slumped by more than 3% in Q1. Group sales leapt by 6.3%, with branded grocery surging ahead 10.5% - just under half of which was driven by its partnerships with Nissin Foods and Mondelez. It is particularly significant that the Nissin tie-up is starting to pay off as the agreement was signed in preference to a sale to US food group McCormick. The crucial retention of its licence to make Cadbury-branded cakes helped grow international sales by 30% in the second quarter.
Half-year trading profit remained flat at £48m, but adjusted profit before tax crept up 0.5% to £26.4m during the period. Credit Suisse, joint house broker, said the performance was "the best since… in truth, we can't think of a quarter close to this before." Premier shares jumped 6.2% back to 38.8p on Wednesday, but they had been mired at a year-long low of 36.5p on Tuesday and remain almost 40% down on the 2016 peak of 62p.

Elsewhere, B&M Bargains owner B&M European Value Retail had a tough day on Tuesday, despite gifting investors a 26% first half dividend hike to 2.4p per share. Sales jumped 21.7% £1.3bn in the 26 weeks to 23 September as the discount chain opened more stores and increased its range of grocery and fmcg products. Like-for-like sales remained strong at 7.5%, but the shift towards lower-margin products and end-of-season clearance activity squeezed EBITDA margins. The margin hit saw B&M's shares fall 2.9% to 380.9p on Tuesday, though the shares hit an all-time high of 413.7p earlier in November and remain almost 40% up year-to-date.