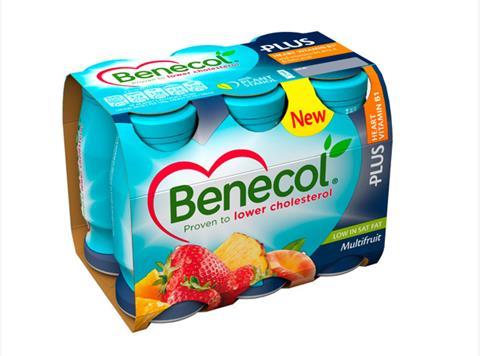 Finnish food group Raisio has reported a 6.9% drop in first quarter net sales despite seeing "significant" growth for its Benecol brand in the UK.
Raisio's net sales dropped from €122.5m to €114m during the period from January to March 2016, though the group's EBIT edged up from €9.6m to €9.7m in the three months.
Raisio CEO Matti Rihko said the results represented "a good performance in the challenging and rapidly changing international markets".
He said for Benecol in the UK, the brand's largest market, sales of spreads "increased significantly", while sales "developed well" in Ireland and Poland. Raisio acquired the licence to produce the cholesterol lowering brand in the UK, Ireland and Belgium in November 2014.
Its confectionery business continued to show "strong" performance, with sales growth in the UK and Czech Republic.
However, the period represented a significant shift in its approach to the cereals market, with Raisio deciding to licence its Honey Monster brand to British cereal producer Brecks in April.
Brecks will begin production, marketing and sales of Honey Monster in July 2016, with Raisio concentrating on "healthy, ecological snacks in line with its strategy".
Raisio said its outlook remains unchanged after the first quarter and it still expects its EBIT to improve in 2016.